City hall launches new marina project again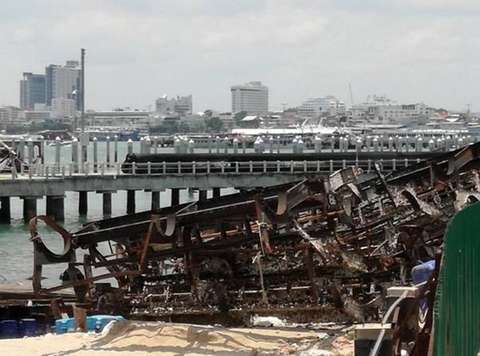 Pattaya city hall is funding 5 million Baht to survey the damage and renovation option of Bali Hai pier.

New marina project worth of 735 million Baht, was constructed in phases during period between 2008 and 2013 due to the repeated problems and funding shortages.
The project was abandoned by both authorities and Ping Joint Venture Ltd. construction company, which led to the critical damage of the pier.

Then-acting mayor Chanat­pong Sriviset appointed comittee to investigate if occured damage was the reason of the unadequate structural design of the project or acts of the nature. Since the comittee hasn't completed the task the project was freezed.

Current mayor Anan Charoenchasri noticed that city hall had contacted three Kasetsart University, local Navy HQ and King Mongkut's Institute of Technology Ladkrabang to raise 5 million Baht to continue the investigation and find out the possible options to renovate the pier.