Profitable property in Pattaya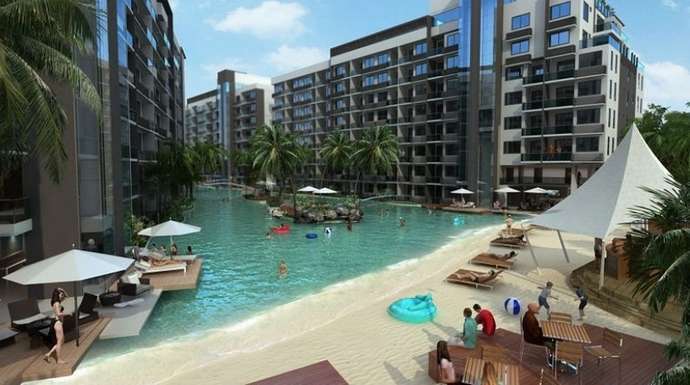 Let's figure out what profitable apartments are and what is the difference between a profitable property and an investment property.

We are using the term "investment property" to designate the purchase of an apartment (investment) during the construction phase, in order to sell it later, earning a difference in price.
In Pattaya, this business was beneficial during the development boom period. However, nowadays the concept of "investment property" in Pattaya has a wider meaning.
This includes both long-term real estate investments, and short-term, for example when real estate is purchased, renovated and immediately sold for additional profit.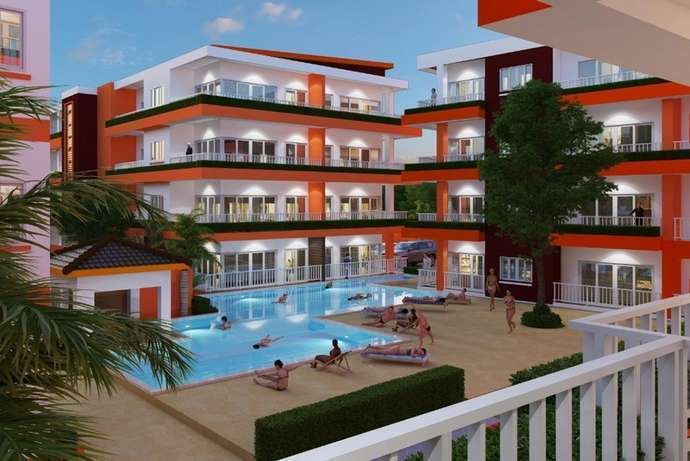 Since the article will concern only one option, a long-term investment to generate income from renting out an apartment, we will use the term "profitable property".

It's even easier to start to receive income from real estate nowadays – it's enough to invest in one apartment and then rent it out.
How? Let's dive into details.
How to get income from the property?
The profitable property will start to bring income in two cases:
Property investment is undoubtedly beneficial enterprise, but there are few details you should keep in mind:
Renting out apartment on your own:
Active involvement in the renting out process. You decide whether it is advantage or disadvantage for yourself.
You will need to address all the problems related to fixing appliances, furniture, and broken cutlery. Another thing is checking in and out the tenants. These are definitely disadvantaged, considering how much time these processes consume.
All the management will be yours. You manage the renting schedule, rates, and conditions.
In this case, there is no need to pay commission or reward to the agent or management company. By 2017, the standard commission is 10% of the total rental amount, with average rental rate 13-18 k Baht per month. Therefore, agency commission or reward will be 1,300-1,800 Baht accordingly.
Agent's obligations and responsibilities are:
To find the tenant
Negotiations with the tenant
Check-in/check-out
Providing tenants an extra information or consultation not regarding the property rental
Check-out and property inspection
If the case, addressing all the problems related with the furniture or appliances damage
Retrieving the compensation (if the case) and bringing property to its prime condition
Covering utility bills, maintaining the appliances, changing the bedsheets and other miscellaneous and disposable items
All these are included in agency commission.
Now let's take a look at the case when you give your apartments under the property management
Here we have two options:
You give you apartments under

real estate management

.
You buy apartments in investment

project like New Nordic

, which implies giving your property under the management.
What about the details?
Agent's job is quite a difficult job, which does not bring that much income.
Profitable property in Thailand is a specific business that depends a lot on the tourist seasons.
Normally real estate agent takes 30-60 apartments under the management and "takes a break".
The reason, in this case, is not the changing climate, but the peak tourist season in other resorts in Europe, Turkey, Egypt, etc.
This means that occupation rate is not stable. There is a lot of work from November until February, 3-4 check-ins a day, and during Christmas and New Year can be even 5-6 check-ins a day.
January-February is a checking-out period and amount of tourists decrease. Such a schedule does not leave much space to build up coherent staff. You can find a good staff but it will not be easy to supply him with regular work.
And this is not all. Before checking-in tenant puts a deposit, which ensures the coverage of possible damages. Tenant will cover cleaning, late check-ins, and other small things. However, the overall maintenance of appliances (such as aircon, fridge, etc.) is at the expense of the owner.
Buying apartments in investment project
The main advantage is the guaranteed income rate that will not depend on the occupancy of your apartments. The management company will cover any expenses related to renovation, furniture, and appliances maintenance. This means that profitable property will actually bring the guaranteed and fixed amount of income.
Of course, you should consider that the price for this kind of property is higher than in other condominiums.
The average apartment in New Nordic projects can be one and the half time more expensive than in new resort-type condos. Rental guarantee period is 10-15 years. If you did not buy apartments with guaranteed buy-back option, after the expiration of rental guarantee period, you will get apartments with extra value. You might be worried about the chances to sell this kind of apartments, but first, there is no need to sell apartments – you can give them under the agent management and continue to get income.
Second, let's simply make few calculations.
Below we will compare two apartments – average apartments in New Nordic (3 million Baht) and apartments in one of the most demanded resort-type projects, Atlantis (2,5 million Baht).
New Nordic apartment's rental guarantee sheet
Expenses

Income

Date

Purchase

฿ 3 000 000

1 Jan 17

Cash-back for the first year (12 x ฿ 25 000)
Construction starts

฿ 300 000

1 Jan 18

Cash-back for the second year (12 x ฿ 25 000)
Construction completed. Building is in operation

฿ 300 000

1 Jan 19

Total amount of cash-back for 2 years

฿ 600 000

Ownership transfer (single payment)

Obtaining of Chanot (title deed)
6.3% paid 50/50 between New Nordic and the buyer

฿ 94 500

Water & electric meter installation

฿ 15 000

Sinking fund ฿500 х 30 sq.m.
(single payment)

฿ 15 000

Total amount of expenses related with ownership transfer

฿ 124 500

Total amount paid by receiving the documents

฿ 2 524 500

1 Jan 19

Rental guarantee payments during 10 years

Monthly rental guarantee payments
(1/12 from annual 10% (฿ 300 000))

฿ 25 000

Monthly maintenance fee
Ежемесячные затраты на обслуживание в кондоминиуме
฿ 75 per sq.m. per month paid 50/50 with New Nordic
Total ฿ 32.5 х 30 sq.m.

฿ 1 125

Cable TV

฿ 350

Monthly net income

฿ 23 525

10 years income (120 months)

฿ 2 823 000

Expenses / income during 12 years

฿ 3 124 000

฿ 3 423 000

Investment returns during 12 years

9.13%
How it works?
We presume that you buy apartments in New Nordic before construction starts – 2 years before the building is in operation. Payment date is 1st January 2017 (for convenience).
New Nordic starts to pay 10% annual returns as soon as the customer pays the full amount of the price, which means that you will get 600,000 Baht until the building is in operation (2 years with 10% annual returns).
Consider it as 20% discount on the early payment.
Atlantis resort-type condo apartment's investment returns sheet
Total amount paid upon receiving the documents - ฿ 2 500 000

| | | | |
| --- | --- | --- | --- |
| | Pessimistic | Average | Optimistci |
| Occupation rate (months a year) | 4 | 6 | 12 |
| Rental price | ฿ 18 000 | ฿ 14 000 | ฿ 10 000 |
| Annual profit | ฿ 72 000 | ฿ 84 000 | ฿ 120 000 |
| Agency commission 10% | ฿ 7 200 | ฿ 8 400 | ฿ 12 000 |
| Unit annual maintenance | ฿ 30 000 | ฿ 30 000 | ฿ 30 000 |
| Annual net income | ฿ 34 800 | ฿ 45 600 | ฿ 78 000 |
| Annual returns | 1,4% | 1,8% | 3,1% |
Few details:
In this sheet, we didn't mention expenses related with ownership transfer

Presumed that annual maintenance will not change

If you rent out apartments on your own, you will not need to pay commission to the agent, which does not really change the overall situation.
Annual return comparison between investment project and condominium
New Nordic option
10% annual returns will drop to 9,53% after deducting expenses. After 10 years, the sale's price for both apartments (New Nordic and Atlantis) will be around 1,5-2 million Baht.
New Nordic apartments are more expensive, but maintenance is on the next level. Even considering the high price of apartments in New Nordic, you still going to get around 5% annual returns. You buy apartments for 3 million Baht, return your investments in 10 years, and then sell it for 1,5 million Baht, which brings us to about 150,000 annual income.
Atlantis option
Let's look at the ideal option in Atlantis: you have bought apartments in Atlantis for 2,5 million Baht and rented it out instantly for next 10 years (this would a really good deal).
Then you sold apartments for 1,5 million Baht. The absolute net income will be 200,000 Baht in 10 years.
So where's the actual profit?
Even if you rent out apartments for unbelievable 15,000 Baht per month for 10 years, it will make 180,000 Baht per month. And then, if you sell it for 2 million Baht, it will make 5,2% annual returns for 10 years. Not considering the ownership and agency commission expenses.
So why New Nordic does works great, unlike apartments in condominiums?
New Nordic works as a hotel.
As the management company, New Nordic rent out apartments daily with higher rates accordingly.
Let's take a look at the profit. The sales price for the standard 30 sq.m. studio in New Nordic projects is around 3 million Baht (84.000$). When buying and five management to New Nordic you get 10% annual returns (300.000 Baht a year or 25,000 Baht per month). You might ask what is New Nordic interest. Such apartments can be rented 1,200-1,600 Baht daily depending on the tourist season, which is 1,400 Baht daily in average. Monthly profit is 30*1400= 42.000 Baht, 25.000 Baht of which New Nordic will transfer to the owner, getting 17.000 Baht monthly income. If by the end of 2017 New Nordic will have 10,000 apartments under the management, with 70% occupancy rate, it makes this business quite profitable.
Why doesn't it work the same way with the condo owners?
These are different business scales. New Nordic has more than 700 staff working in the maintenance service. It includes cleaning, laundry, restaurants, security, pool cleaning, gardening and so on. With such a big volume of the job, it is reasonable to have in-house employees.
For condo owner, however, there's no sense to have a fulltime cleaning staff.
How to make renting out process more profitable?
There's an option but it requires the stable tourist flow. In this case, you need connections with tourist companies or well-developed tourist internet resource. Therefore, you can turn your property into mini-hotel, accommodate customers for short-term or even daily with higher rates than usual. In this case, you might get 15-20% annual returns.

Business in Thailand is interesting enterprise, and if you want to know more visit our article.