Rent condo on Pratumnak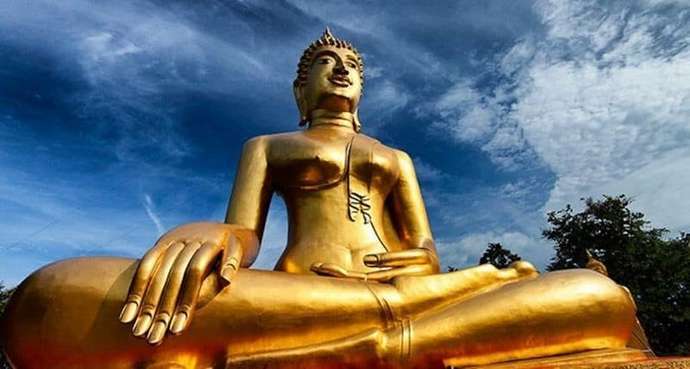 Pattaya is one of the most popular Thai tourist destinations, and many prefer to rent a condo, instead of living in a hotel. You can rent a condo in different districts, each with its' own specifics.
Pratumnak is the most westernized district in Pattaya.
Local infrastructure is aimed at the local expats: a lot of cafes, restaurants, pubs, and absence of typical for Pattaya entertainment facilities.

On the other hand, you still can enjoy Central Pattaya nightlife, due to the proximity to the downtown.
Here you will find well maintained Dong Tang beach, Golden Buddha hill, and Pattaya viewpoint.
It is really good choice to rent a condo here.
Low-rise projects on Pratumnak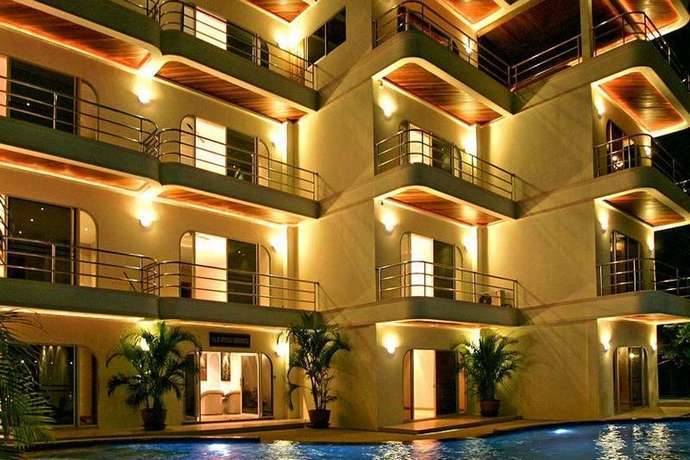 The condominium market in the main part of Pratumnak is mostly comprised of low-rise condominiums: 8 floors max since Pratumnak is the residence of the princess of Thailand. Such condominiums differ from each other by both exteriors and interiors. Condominiums that are in operation for years looks more "classic" and some features make them look like the municipal buildings with swimming pools. Most of these condominiums are considered as budget ones.

Of course, the main question for any tenant, who is looking for the rentals in Pattaya, is the best value for their budget.
Budget projects have their own attractive details. Why most of the new condominiums feature high-tech exteriors and interiors, most of the older condominiums offer apartments that are more spacious. Providing more condos with the lesser living space is the common trend on the market.
Features of low-rise projects on Pratumnak
The small amount of apartments in such condominiums, therefore fewer neighbors to argue with.

Still, you can enjoy all the usual facilities for the great leisure: swimming pool (especially rooftop infinity pools) and fitness in some condominiums.
Best low-rise condominiums on Pratumnak
High-rise condominiums on Pratumnak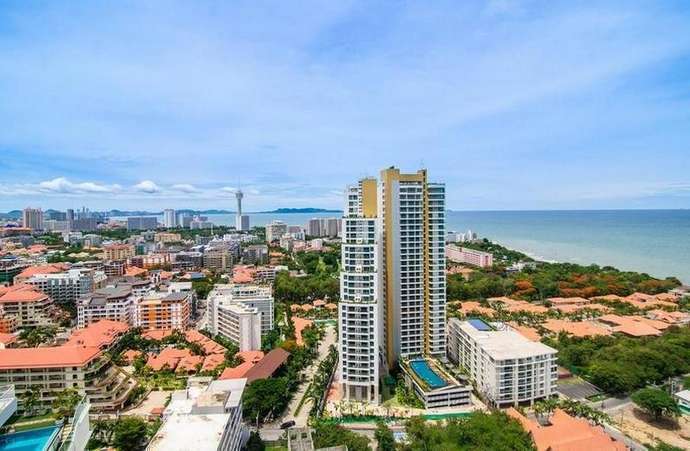 High-rise condominiums are mainly located in Cozy Beach area.
Almost all condominiums are new, apartments have great sea views. All facilities here are presented to the highest standards.
Features of high rise projects on Pratumnak
Great looking condominiums with hotel type service

In addition to the standard swimming pool and fitness, you might also find sauna in some condominiums
Best high-rise condominiums on Pratumnak
The Cliff


Superb high-rise condominium with great management, stylish exteriors, and interiors. Big swimming pool with slide, lounge zone, fitness, and sauna.




Cosy Beach View


Condominium partially comprised of serviced apartments. Great list of facilities: swimming pool on a high floor, fitness, children playground and basketball court.




Budget condominiums on Pratumnak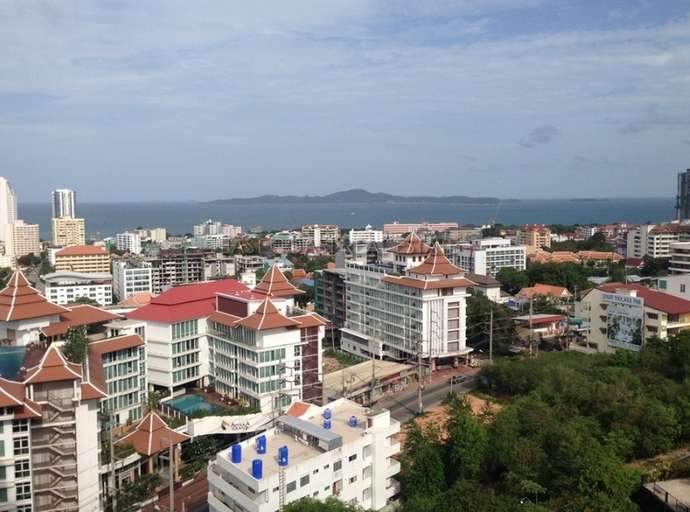 Don't get upset if you are looking for the cheap rentals on Pratumnak – despite many middle and high-class condos, there's also a place for the budget options.

What's the difference between the budget and other condominiums on Pratumnak? First of all, there are exterior and interior differences. Since most of these condos are 10-15 years old, you can't expect any high-tech features from them.
But it's not right to call them bad. Yes, they don't look as modern as newer condos, which were built 5 years ago, when you couldn't attract buyers by just saying "new condominium".
There are no atriums and patios like in some low-rise condos, or hotel service, spacious lobby and swimming pool on the 20th floor like in some high-rise condos.
If you don't really pay attention to that, budget projects should definitely be considered as the rental option. It means that you can rent nice accommodation in Pattaya, and save some extra money for something else.

As in other Pattaya projects, apartments interiors can differ dramatically: during 10-15 years furniture and finishing materials could get worse, which made owner to invest some money into renovation.
Therefore, we got two cases: if owner originally made apartments for his own living, you can expect stylish apartments with good furniture and appliances; in case the owner was planning to rent out his apartment on regular basis, you can expect interiors that are more common.
This effects the rental price, together with floor, view, and distance to the sea.
Pratumnak budget condominiums features
Great option to rent budget apartments, especially if you need 2 bedrooms, in the most westernized district in the town

Despite the age, condominiums are well maintained and all have the main necessary facility – the swimming pool
Best budget condominiums on Pratumnak
Condo for rent on Pratumnak