Rent condo in Central Pattaya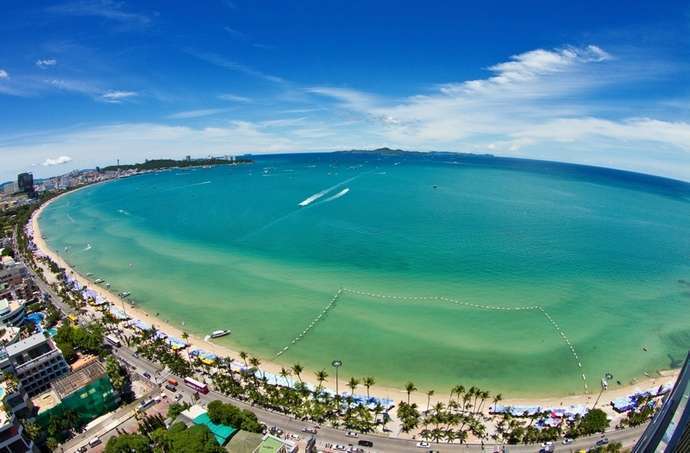 Where should you look for the property for rent in Thailand? Pattaya is a great choice, offering different rentals in different locations. Central Pattaya is definitely the best option if you want to merge into the atmosphere of the resort city.

There is no problem to rent a condo for a month in Pattaya and enjoy the spectacular holiday.
Central Pattaya is famous for its' nightlife, a huge amount of entertainment facilities, shopping malls, restaurants, international hotel chains, such as Mariott, Hard Rock and Amari.
Unfortunately, there is no way to rent a private villa in Central Pattaya, because of… well, there are simply no private villas in downtown.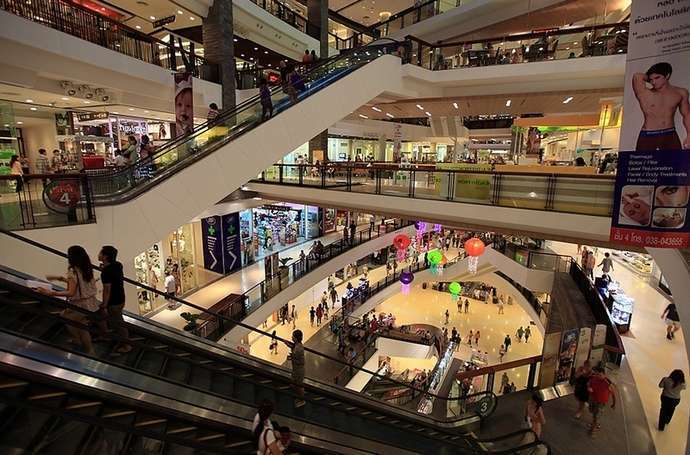 To rent a hotel room for a month can be quite expensive, so if you are looking for the affordable accommodation in Central Pattaya for the term longer than 2 weeks then the best way is to rent a condo here. From our point of view, the best way to find ideal rental for you is to define what location exactly in Central Pattaya you are looking for.
For example, the very beginning of the Central Pattaya, including the Pratumnak soi 1, would be ideal for those who are looking for the accommodation within walking proximity to Walking Street and Bali Hai pier. Therefore, you can easily travel to Koh Larn daily.




Central and northern part of the downtown would be the perfect option for the shopping fans, because right here, between Beach rd. and Pattaya second rd. we have flagman's of Pattaya shopping: Central Festival, Royal Garden Plaza, and Mike Shopping Mall.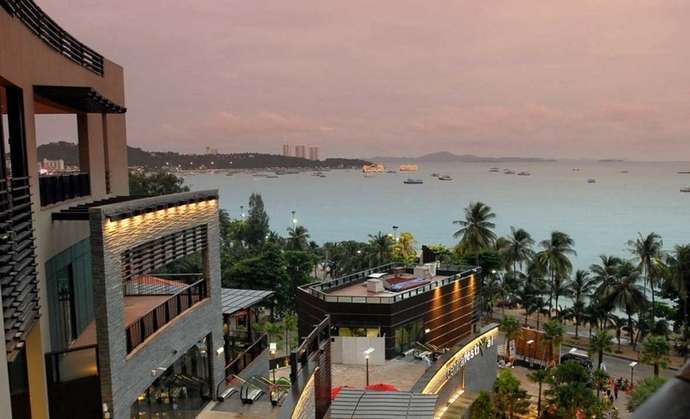 By the way, the northern part of downtown would match nightlife adventures fans, who are looking for the Walking Street alternative.
Therefore, we will overview Central Pattaya different rental option in both of these locations.
Rent condo near Walking Street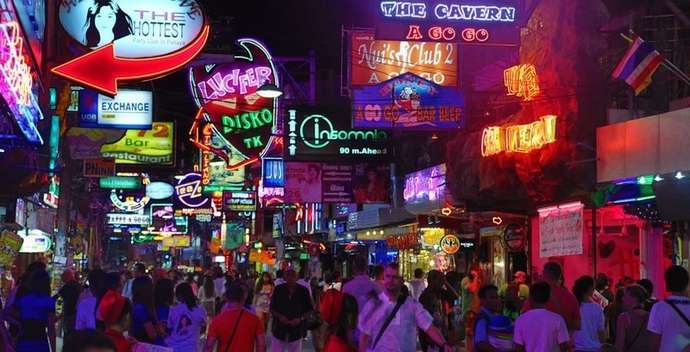 Some would probably say that it's quite sad that you can't rent accommodation right on the Pattaya's "main" street.
Actually, you can rent a small hotel room or serviced apartments right here on Walking Street.
However, this option would probably match only those who are not going to sleep at the nighttime during their vacation.

If you are looking for the place, where you still can get rest from nightlife trips, then condominiums at the bottom of the Pratumnak Hill is the best choice, located within just 10-15 minutes walks from Walking Street.
Besides, it's very easy to travel to Koh Larn island, since Bali Hai pier is located within just 10 minutes' walk.
Therefore, you can combine the trip to the islands, with its' beautiful beaches and crystal clear water, and fun nighttime leisure.
If you are looking for the monthly rentals in Pattaya keep this option in mind. Besides, you have all necessary downtown infrastructure.
One notable detail of this area is the big amount of Arab and Indian cuisine restaurants.
Features of renting condo near the Walking Street
Convenient location if you, first of all, are interested in "Walking Street"

Easy to get to Bali Hai pier, overrunning Chines tourists in a queue to the ferry, but only if you get to the pier before 9-10 am.

Since condominiums are located on Baht buses routes there's no problem to get to any point in Pattaya
Best condominiums near Walking Street
Unixx


New high-rise condominium located at the bottom of Pratumnak Hill. Very stylish exteriors and interiors. Here you have the swimming pool with lounge zone on a high floor with sea view and fully equipped gym. The only thing you should keep in mind is apartment's living space. Apartments

in

this

condominium

are

not

big

.




Park Royal 2


Low-rise condominium, located on Pratumnak soi 1, at the bottom of the hill. Swimming

pool

and

gym

,

spacious

apartments

with

good

interiors

.




Rent condo in Pattaya downtown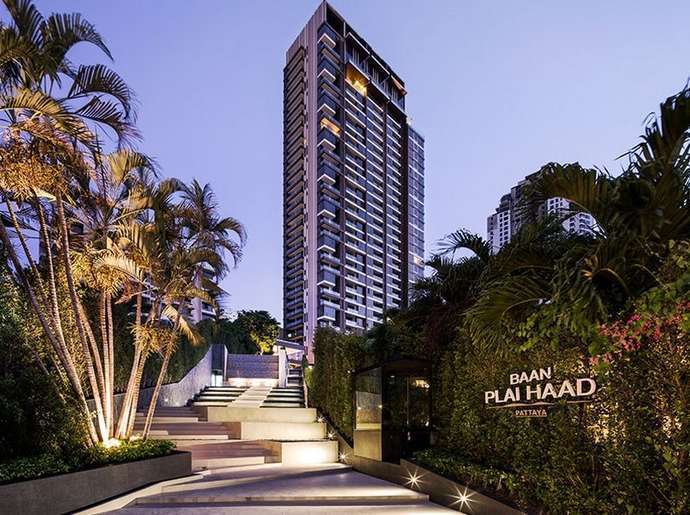 Pattaya shopping is not limited to only grocery markets, souvenir, jewelry or latex shops. If you want to combine leisure and visiting big shopping malls, then you should consider condominiums located in the very heart of Pattaya.
Let's consider the Pattaya downtown as the whole area from the intersection of Pattaya second road and Pattaya south road and down north to intersection Pattaya north road.
If you are looking for the place with an active nightlife, downtown can offer you its own alternative to Walking Street – soi Bua Khaow, soi 6 and small nearby streets. This is the place where bars are standing next to each other, so it will never get boring.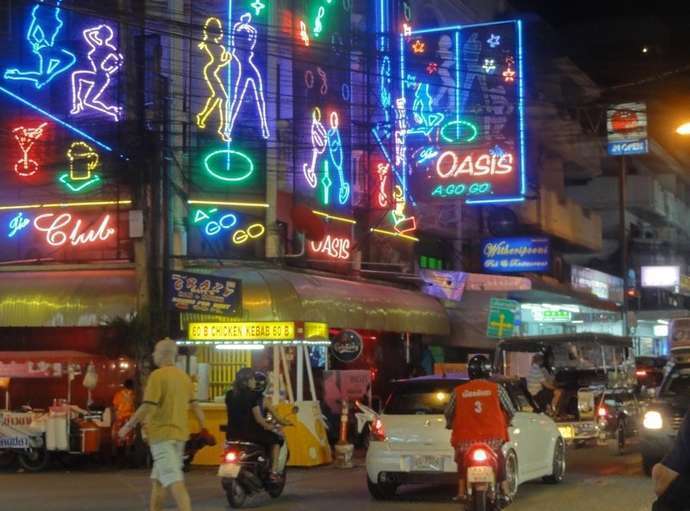 You can find condo here for any preference, but first of all Central Pattaya is famous for its shopping malls: Central Festival, Royal Garden Plaza, Mike Shopping Mall and Avenue Residence. Ideal place for the shopping fans.

Central Pattaya beach probably won't fit every beach leisure fan: the beach strip here is quite narrow, water is not clean, like for example on Pratumank, and there are too many water attractions like jet skis, therefore sometimes you can feel quite strong gasoline smell.




In case you are not interested in beach leisure or you have an alternative place for that purpose, you are going take part in local nightlife, you are interested in quality shopping, then you will definitely like condominiums in this area.
Features of renting condo in Pattaya downtown
Condo rentals in the heart of Pattaya, within walking proximity from the main shopping malls in town

Variety of cafes and restaurants

The Huge amount of bars, which impossible to visit even in one month. You

need

a

real

crusade

to

visit

them

all
Best condominiums in Pattaya downtown
City Center Pattaya


Big resort type condominium comprised of four low-rise buildings, with big swimming pool, café and fitness. Only five minutes' walk from soi Bua Khaow and Avenue Mall.




The Base
New high-rise condominium located along the Pattaya second road, within just 10 minutes' walk from the Central Festival.
Swimming pool and fitness on a high floor. Here you can rent cozy apartments with good interiors and beautiful sea view.


Centric Sea
The Base twin project, located in the northern part of downtown.
5 minutes' walk to the famous soi 6, so if you are nightlife fan we strongly recommend considering this option.


Condo for rent in CentralPattaya