Rent house in Jomtien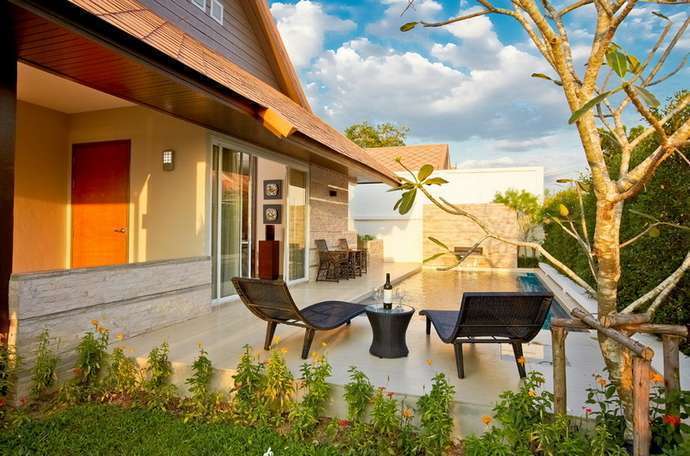 Renting a house in Jomtien is a good option, and here's why.
Jomtien is a large and diverse area, and therefore famous for its' condo and house rentals.
Here you can find and relatively budget options near the beach, and big houses with good exteriors and own garden. So it's not surprising that quite a lot of people who choose Jomtien location prefer the house as the primate option, since it has advantages over the condo, especially if you want more privacy and your own land plot.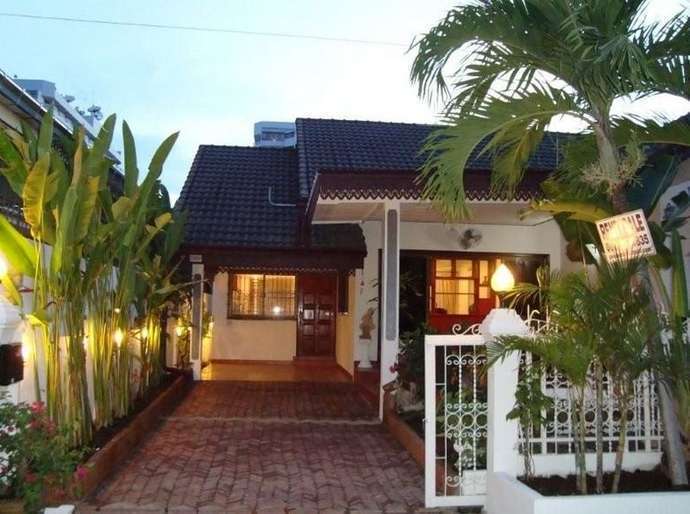 We would like to note that most of the house owners prefer to rent out their property for long term. However, there are few villages where the management company or individual owners rent out houses only for short term. What is interesting about Jomtien? The fact that you can rent a house in such a place you want exactly, almost like in eastern Pattaya.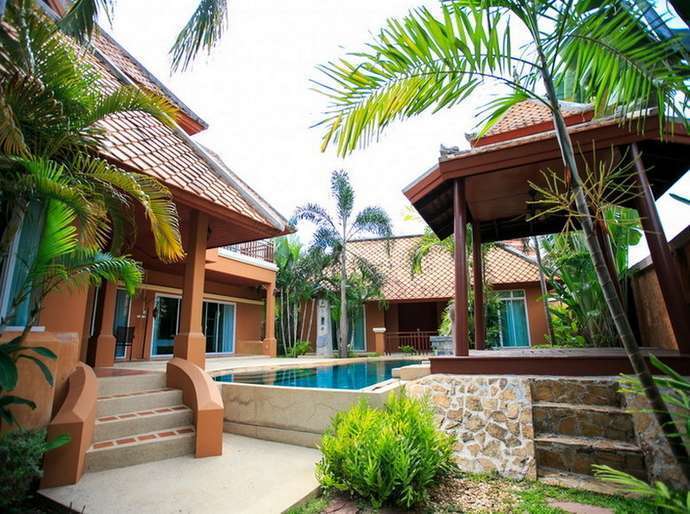 Pratamnak is quite different from this point of view, as the there is still quite a dense development on the hill, and the developers are grabbing the last remaining land plots, while the situation on Jomtien is different.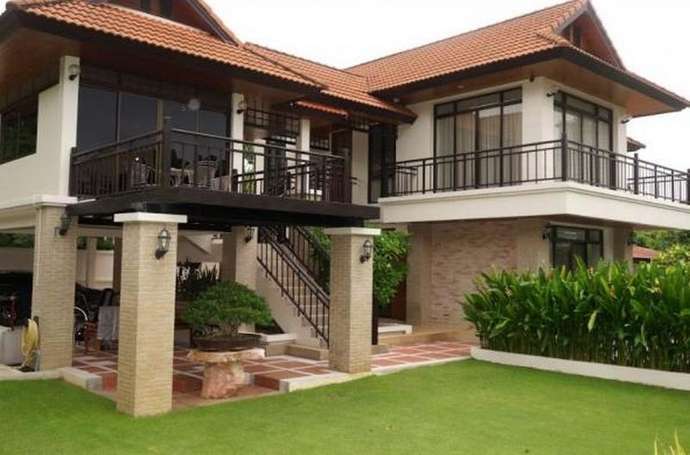 If you want to rent a house with the easy access to any part of the city, with well-developed infrastructure, pubs, cafes, restaurants aimed specifically at foreigners - look at the beginning of Jomtien.
If you want to rent a house for a long-term, away from the dense development or no piling of condos, where it's quiet, comfortable, like in the countryside - look at the middle part of Jomtien and Chayapreuk 1 and 2 roads.
If you plan to go to the open sea on your own or a rented yacht, while living in a luxury house - look at the end of Jomtien. However, this is a completely separate case, and will not be considered in this article. Once again we will point out that the density of infrastructure in Jomtien varies depending on the distance from the beginning of this district and the beach line. The farther you go, the fewer shops and cafes you will find, but it does not really you have to worry about the presence of such city amenities, except the very end of Jomtien and the beginning of Najomtien.
So, if you are interested to rent a house in Jomtien, there are many options to choose from.
Where to rent house in Jomtien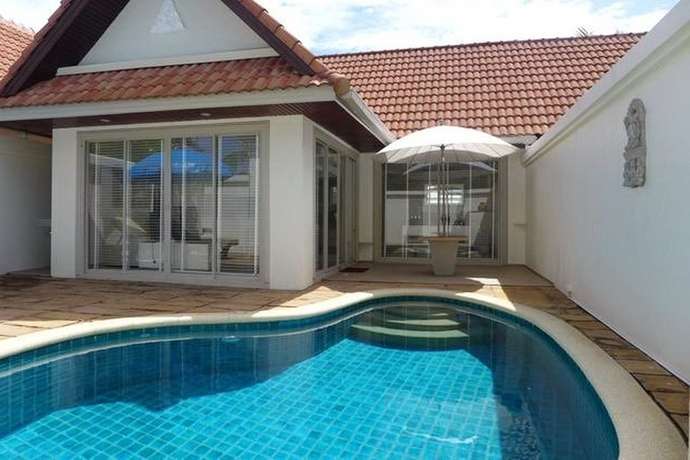 Let's go through Jomtien, and more specifically the areas where you can rent a house, from the beginning of Jomtien and to the very end where Najomtien starts.
The beginning of Jomtien will suit you if you need maximum proximity to the convenient traffic interchanges.
Thapraya and Theprasit roads intersection allow you quickly get to the downtown via Thapraya rd., which goes to Pratumnak road, Pattaya second road and Pattaya third road. Here you will also find the south bus station, with regular shuttle buses to Suvarnabhumi airport; Food Mart store, with imported goods from Europe; Ratanakorn market; a large number of European restaurants and bars. All within walking distance, so you do not even need to use public transport.
These are the main Jomtien advantages in terms of maximum infrastructure availability. As you can see Jomtien is a very convenient area to rent a house.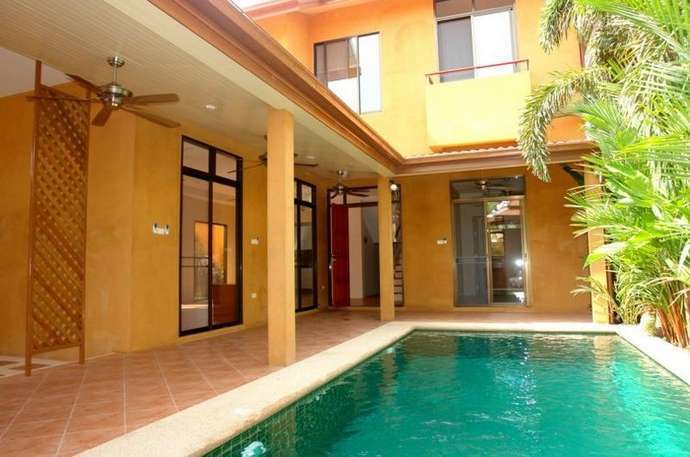 Let's take a look at the most interesting house rental options in the area. The first village that is worth to mention is the Royal Park Village.
Here you can find both relatively budget and more interesting options in terms of interiors in the middle price range.
If you want to go to the beach, without crossing the road, we suggest considering houses in the territory of two condominiums - Jomtien Suite Condotel and Grand Condominium.
Houses are almost all the same here, but some have small private swimming pool. But in any case, there is a communal swimming pool here.
It should also be noted that the rental price is above budget category due to the proximity of the beach. From our point of view, if we consider options for a long-term house rentals in Jomtien, it is worth visiting these villages.

Now we move a bit further - to the area where immigration office and the Rompho market are located.
Here we have 2 luxury villages - View Talay Villas and Jomtien Park Villas. Both are in great demand of people who are looking for short-term house rentals in a high price range.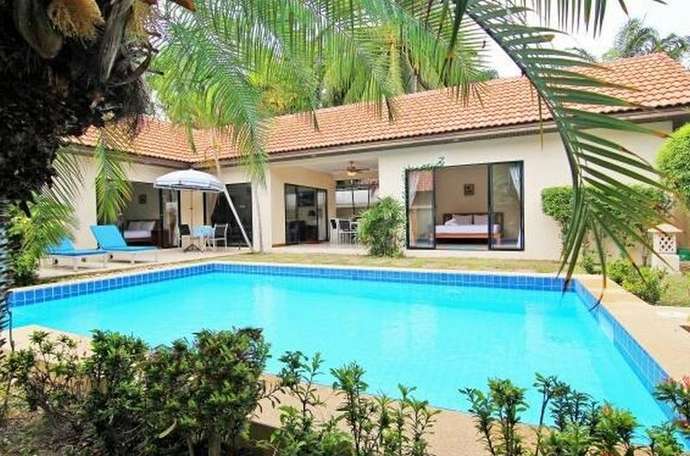 That's right, houses here are not cheap, however, they fully match their price. In these villages, you can rent a great house near the sea, perfect for the leisure with family or group of friends. Nearby you will find several European restaurants, many cafes, and bars, the market. It is convenient to get to the downtown from here, using public transport. The beach is in walking proximity.
Is it worth to rent a house here for a long term?
If you not limited much in a budget and you want to live exactly in Jomtien, near the sea, in a luxury villa - then yes, you can consider this option. However, we would like to remind you the sea going to get boring after some time, long-term rent implies rental of the vehicle, and finally you can find the same house in East Pattaya for less money.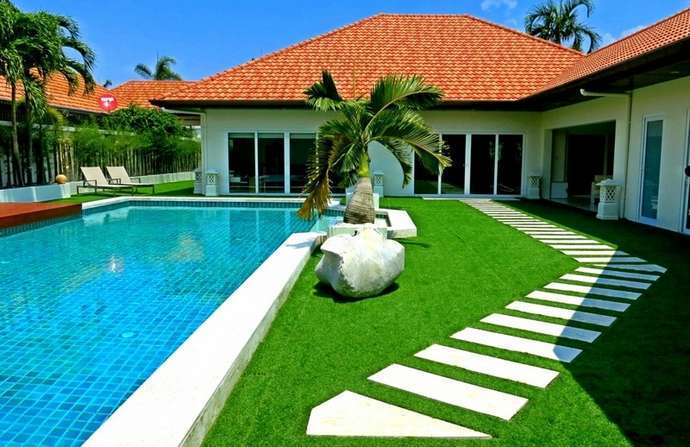 Now let's take a look at the large area from the Rompho market (opposite Jomtien soi 5) to Chayapreuk rd.
Infrastructure here is not dense like in the two previous areas that we mentioned. As we mentioned earlier, the farther you move from the beginning of Jomtien, the less the density of infrastructure you will notice. However, this does not mean that the nearest 7/11 will be away in 10 minutes' drive. However, for example, you won't have Italian restaurant in two minutes' walk from the village.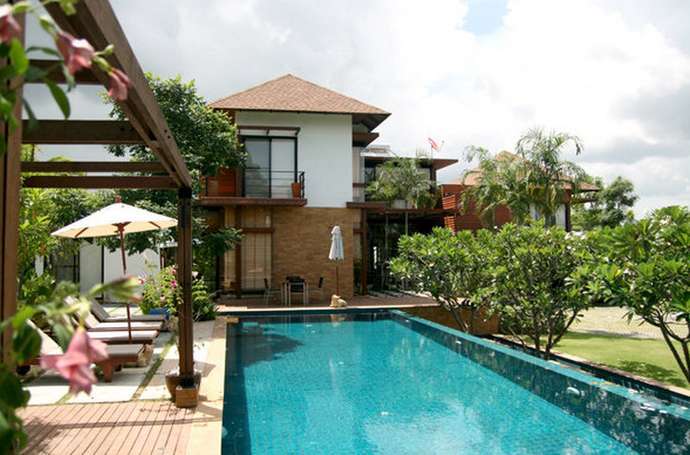 First, let's take a look at the options that definitely will be interesting if you are looking to rent a luxury house for the short term. There two small villages - Tropicana Villa Jomtien Beach and Palm Oasis that are perfect for this purposes. In both you can rent a chic house, perfectly matching the leisure in a luxurious house. Of course, it is not necessary to be in the house all the time. However, renting this house during your holiday will leave only pleasant impressions. Keep in mind that the distance to the sea is 950 meters, which is about 10 minutes' walk. Nothing horrible, but might e not convenient for the senior people.
Another village with luxury villas is Supalai Village at the end of the soi Watboon next to Sukhumvit. However, in this case, the distance to the beach is almost two kilometers. Although, if you want to rent a luxury house in Thai traditional style, then it's worth of paying attention to and be ready to rent a car.
What about the options that are suitable for a long-term rent and are in the middle price range. These villages are Baan Rim Hat and Busaba Village. Almost all the houses here are typical and identical, they do not differ much in terms of layouts or exteriors. Furnishing and interior decoration can vary from house to house, depending on the owner's decision to do something in the house, to improve its attractiveness. In this case, furnishing and finishing are price modifiers. Renting a house in Jomtien allows many different options - both in terms of location and convenience, and in prices.
There are also several villages on Chayapryk rd. that are more suitable for long-term rent - houses in the Baan Suan Lalana complex and ViewPoint village.
Features of renting house in Jomtien
Here you can rent the house for almost any budget and any term.
Well developed infrastructure throughout most of the Jomtien area and transportation proximity makes this district very convenient for residing.
House for rent in Jomtien