Rent on house on Pratumnak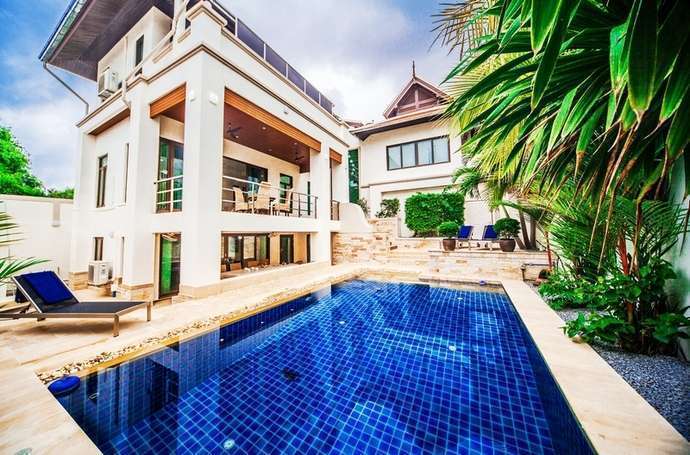 Pratamnak is a great is a great residential area for any expat.
Any place of Pratumnak is in walking proximity to the beach, it borders with downtown and Jomtien, it is cozy, and here you will many different cafes and restaurants.
But the property presented on Pratumnak is not cheapest in the city, especially if we are talking about houses.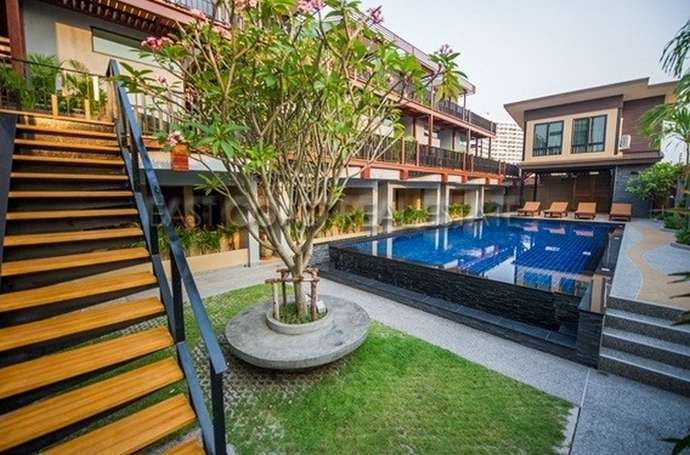 So you chose to rent a house on Pratumnak. It is to note there are very few villages with detached houses, cottages or villas on Pratumnak. The cost of land in this area is one of the highest in the city.
There are no villages here that can be even compared to the mini-towns in East Pattaya, like Chaimongkol villages in the soi Khao Talo.
If you are interested to rent a house on Pratumnak, you should first decide what is the main purpose of renting this kind of accommodation, for example, few months holiday rental or long-term family for rental. The second is thing is your budget.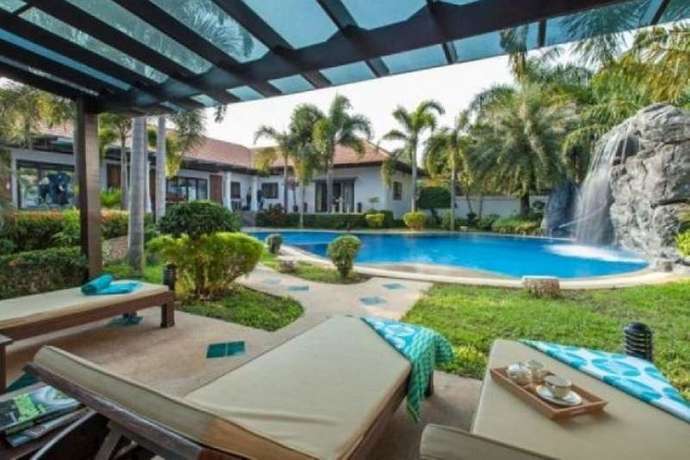 Let's take a look at both cases: if you are looking to rent a house for a few months (holiday period), then it is best to rent a detached house in the village or simply a detached house.
Let's first talk about individual houses.
It is not a suburb Pattaya area, where neglect of minimal precautionary measures can cause a low probability of home invasion. But renting such a house on Pratumnak will leave pleasant memories, as all of them have a large living area and good interiors, there is a private pool in any of them, the high fence will ensure no one will disturb you. It is safe here on Pratumnak.

A more budget option is to rent a house or a small villa in the village. You get a cozy house, with a private pool in the village, within walking distance to the beach. Yes, such houses cannot feature a large living and land area, but this is a good option for living. There are several bedrooms in such houses.
And the most budget option is to rent a townhouse - a house which is a part of a general elongated block. Most townhouses on Pratumnak are usually 2 or 3 stories, with the living room and kitchen on the ground floor, and bedrooms on the upper floors.
This option, from our point of view, is good if you are limited in the budget, but want to rent a house, exactly on Pratamnak, in walking proximity to the beach. Or if you want to rent accommodation on Pratumnak for a long-term, but not in a condominium.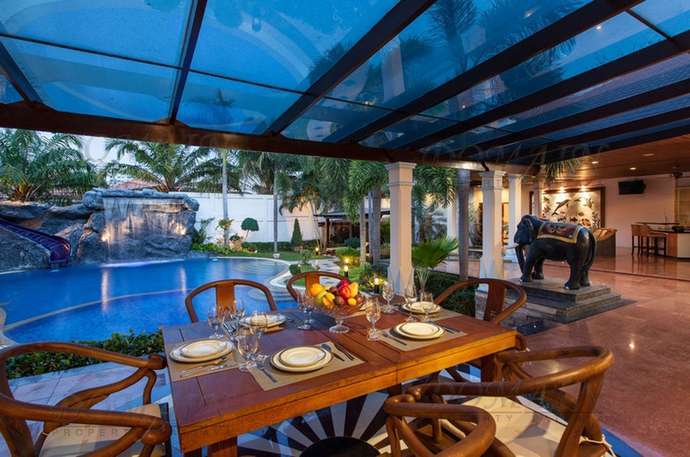 Let's take a look at the different area of Pratumnak hill and find out where you can rent a house here.
Where to rent house on Pratumnak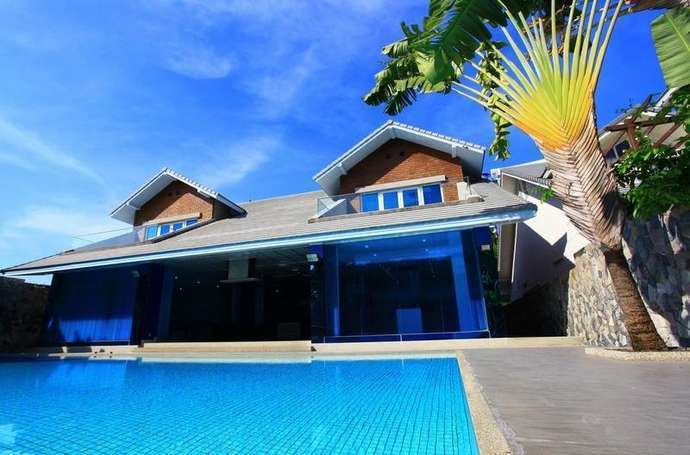 We usually divide Pratamnak into two parts. Let's take a look at the first one.
This is the area of the Cosy Beach hotel. In general, if you are not a fan of a large number of tourists near the place where you live, probably this area will not be the best option for you.
From personal experience, I will say that living in a townhouse or rather in a village with several small townhouse blocks located near the hotel, may not be the most comfortable. Tourists are noisy, and sometimes even scandalous. Although much still depends on the season or non-season.
If all of the above said does not bother you, then this option should be considered. There are only two townhouse villages that may be interesting for the house seekers in Cosy Beach area. The choice is not great, but this is how it is.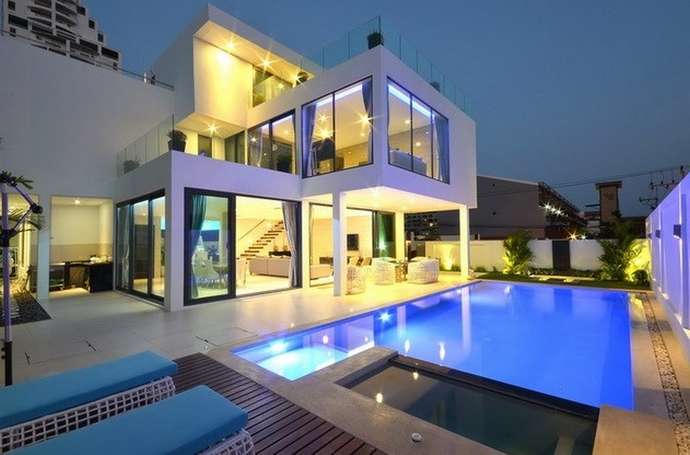 Now let's take a look at the main part of Pratumnak area - soi 4, 5, 6. Actually, here you will find the main options matching renting a house on Pratumnak.
Start with soi 4. There are two large detached houses, two villages with small, cozy houses in a mini-village with a communal pool.
Go further to soi5. Three small villages with cottages, two townhouses villages, and four or five detached houses. This is basically the whole range of house rentals on Pratumnak - the area is small and, accordingly, the choice is not big. There are also townhouse blocks on the streets between the main sois, but, from our point of view, they do not fit for the quiet living - this is a rather peculiar and doubtful choice for rent.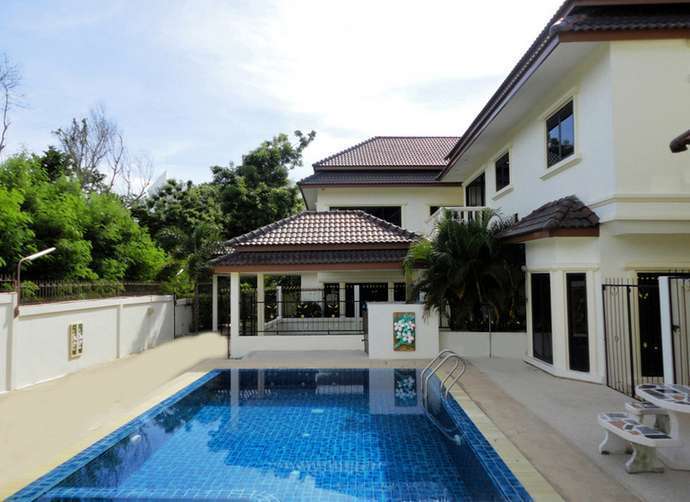 If you want to rent a good house, specifically a house on the on Pratumnak Hill, near the Golden Buddha, Pattaya viewpoint, and the Princess Residence, where it is quiet and peaceful, and walking proximity to the beach - define your budget range. This is not the cheapest area in Pattaya, but house monthly rentals are great here since you have the entire infrastructure at the doorstep.
If we are considering the option of a long-term, you should pay attention to townhouses, as they normally are in a more budget price range than cottages and villas.
However, if you are interested to rent a house, Pratumnak is a very good choice.
Renting house on Pratumnak features
Here you can rent house in one of the best areas in Pattaya

The price range here is higher for any type of house comparing with East Pattaya, because of the location