Rent house in Huay Yai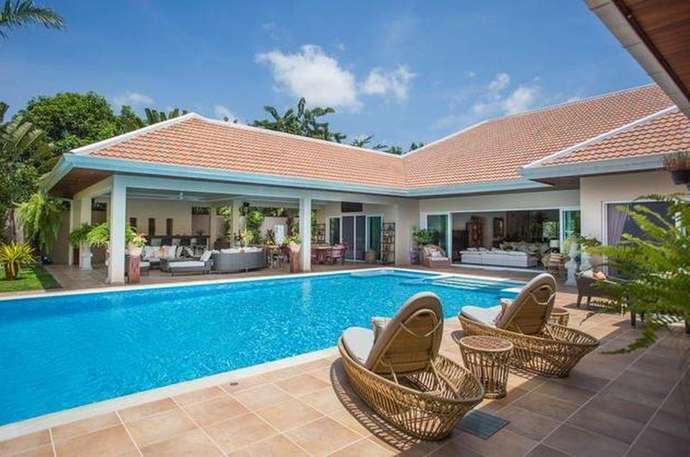 If you are looking to rent a house in Pattaya for the long term, don't forget to consider Huay Yai area.
Hua Yai is the southeastern region of Pattaya (although from the administrative point of view it is not since it has a rather conventional relation to Pattaya), interesting and convenient for the family residing purposes because the dense development is not launched here, unlike in Pattaya main area.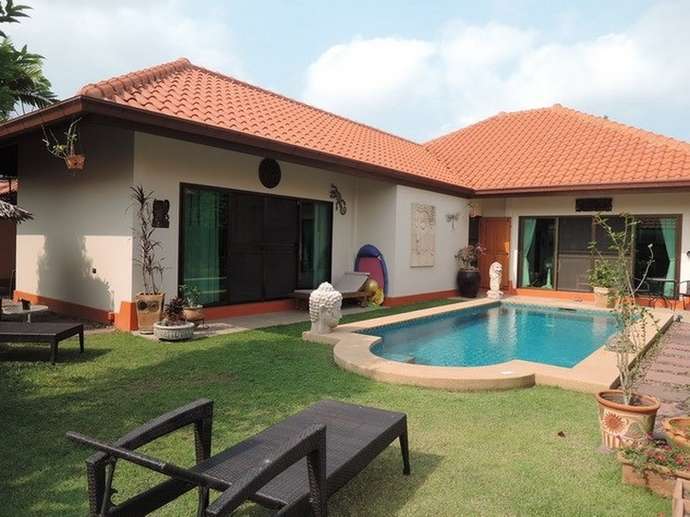 Renting a house in Hua Yai is a good option if you are looking for the quiet, sub-urban accommodation for the family living. There are no condominiums at all in this area, only house and villa villages in the middle price range (we mean the property, which can be referred as rental).
If you consider the most tranquil place outside the city area for renting a family house, Hua Yai will proudly take one of the leading positions and there are several reasons for that.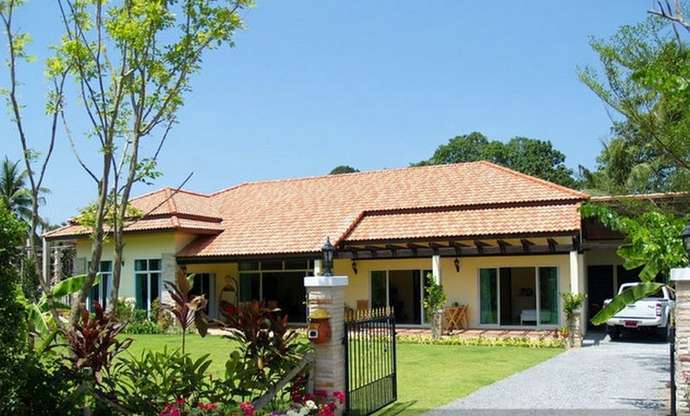 Hua Yai, like the rest of East Pattaya, is not an attractive place for tourists, unlike the areas within the city. You will see occasional buses with Chinese tourists to visit the elephants' park. There are no other attractions here. There is Utapao airport located 40 km away, which not so far ago began to serve international flights, and as tourists need to be delivered to Pattaya quickly and conveniently, it was decided to connect the airport with the Hua Yai road with a large overpass.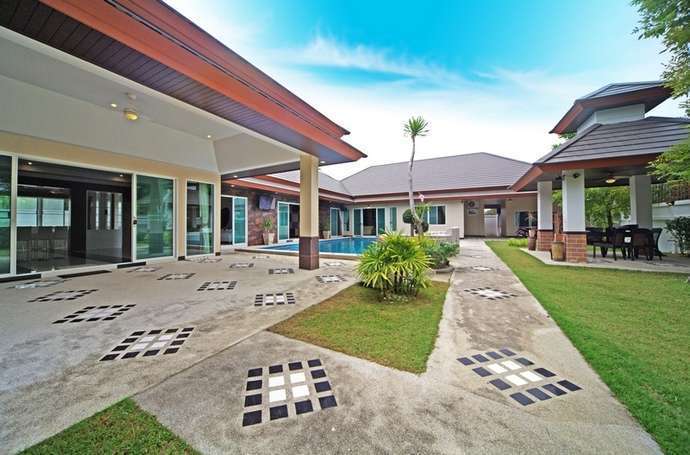 Nevertheless, Huay Yai is developing slowly, and not at the expense of the construction boom. This makes Huay Yai an ideal place if you do not like construction sites outside the window that appear everywhere, like mushrooms after the rain. This can be seen on Pratumnak Hill, for example. Conditionally the center of this area is called after the eponymous temple. All villages are located mainly on the small streets (sois), which are adjacent to the main Huay Yai road.
All infrastructure is located along the main road.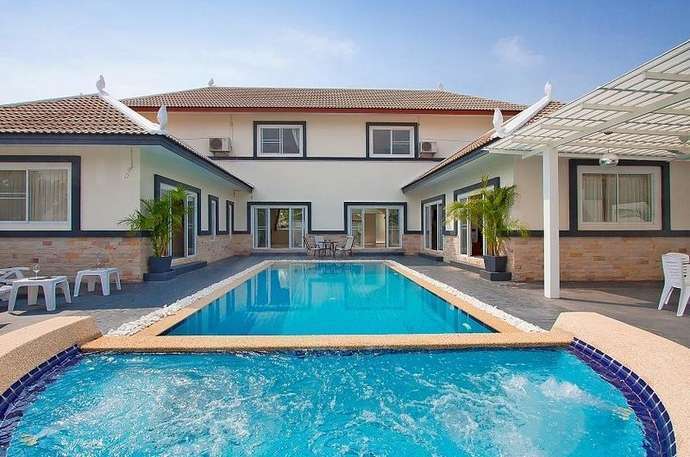 Benefits of renting house in Huay Yai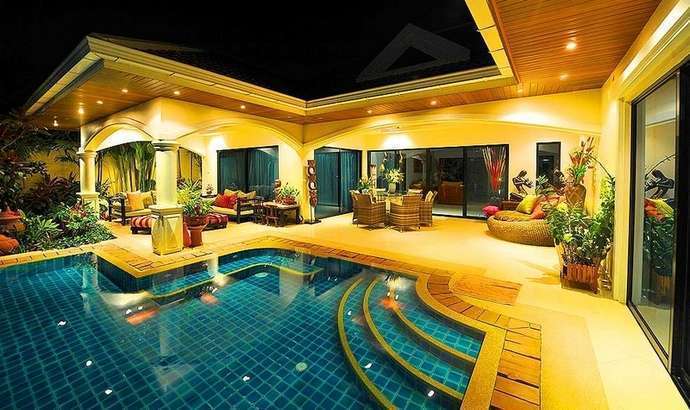 We would like to notice that renting a house in Huay Yai will suit people looking for a long-term house rental, except for very rare options.
Renting a house here for a month is not an option. Own vehicle or rented is necessary here, as there is no public transport here, and taxis can ruin your budget. This area is often ignored when choosing a house for rent in the suburban area.
If you are mentally tired of Pattaya and want to move to the quiet place outside the city; If you are not depended from the daily business in Pattaya, or you don't mind daily 25-30-minutes trip to Pattaya; If you want to rent a good house in the middle price range, in a place where you will not be surrounded by lot of neighbors and curious eyes - Hua Yai for is probably the best choice for you.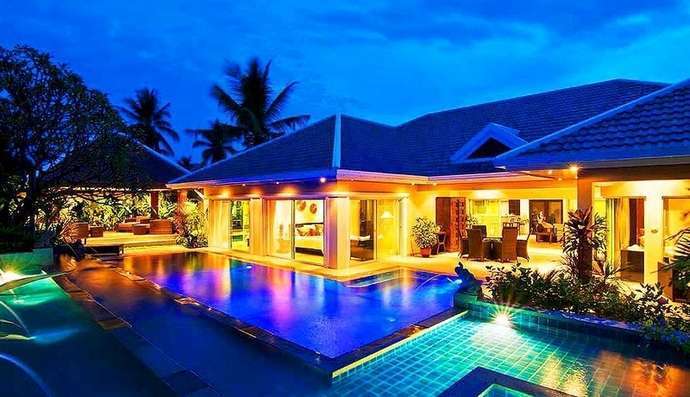 By the way, 25-30 minutes road is quite relative.
Huay Yai road is perpendicular to the Sukhumvit to the east, respectively, the farther you are away from Sukhumvit to find your ideal house, the more time it will take you to reach the city. For example, if you rent the house at the beginning of Huay Yai road, the road to Jomtien will take about 10 minutes and the road to the downtown about 20 minutes. If you rent the house nearby Huay Yai Temple area, it will take about 15-20 minutes before you get to Jomtien, and about 30 minutes to downtown. Worth to say that there will be no problem to buy weekly products, as the main malls such as Makro and Lotus are located along Sukhumvit, and Huay Yai road has the direct connection to Sukhumvit. Huay Yai road doesn't suffer from the traffic jams, except possible jam at the intersection of Huay Yai road and Sukhumvit. To avoid this, you can take Chayapreuk 2, adjacent to the Huay Yai road.

In conclusion, let's say that renting a house in Huay Yai is perfect if you want to live near resort city, but within. City traffic jams and a lot of tourists do not attract everyone.
Renting house in Huay Yai features
Rent a good sub-urban house in the middle price range, within maximum of 30 minutes drive to the downtown

Excellent choice if you miss the life outside the noisy city

Shops, cafes, and restaurants, although not in such quantity, as, for example, on soi Khao Talo and soi Khao Noi
House for rent in Huay Yai