Rent house in East Pattaya
Renting a house in East Pattaya is a good choice.
As we mentioned in the main article, this part of Pattaya is the best match for those who are looking for the long-term house rentals, and there are several reasons for that.
It's clear that location is very important if you are interested to rent the house in Pattaya.
East Pattaya is a suburban part of the city, which is located behind the Sukhumvit road, stretching farther to the east.
There are practically no condominiums here. East Pattaya is all about the suburban village, villas villages, a luxury villages with the real mansions and palaces, and, on the other hand, more budgetary options and rows of townhouses.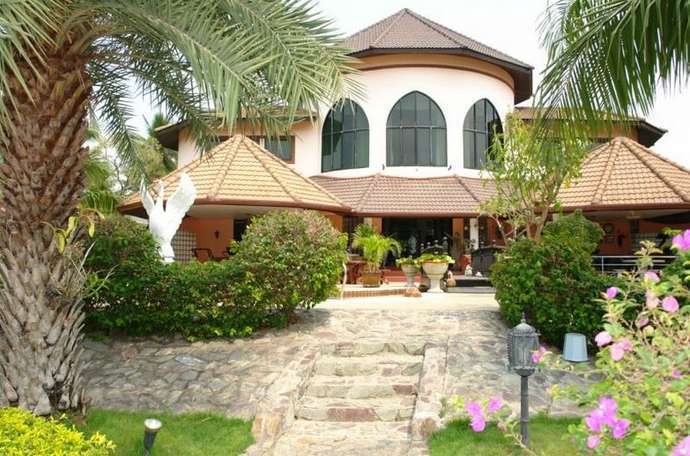 There are quite a lot of people living in East Pattaya - both Thai and foreigners. Many have realized that for the same cost you pay when renting an apartment in the main city area, you can rent a quite cozy and comfortable house in eastern Pattaya. For example, a monthly rental price for a 1-bedroom apartment in a resort-class project with annual rent, about 10-13 thousand baht per month. And this is an apartment with living space of 36-40 square meters. For 13-15 thousand baht you can find a quite comfortable house with two or three bedrooms, with its small land plot in eastern Pattaya, in the village where there will be a common pool. Additional amenities, such as a private pool, interior garden, design furniture will increase the rental price.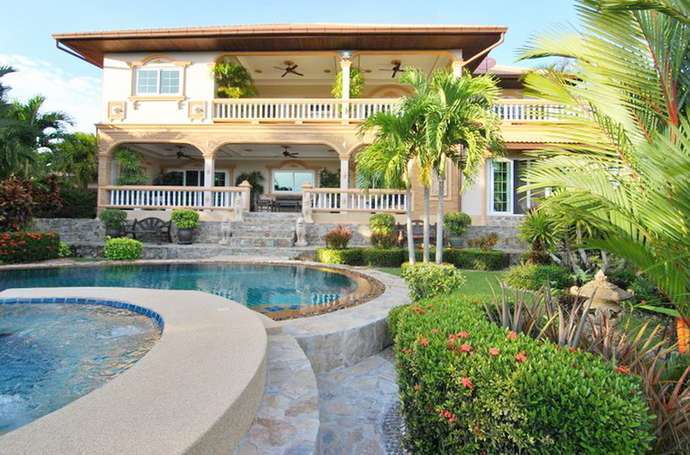 There are plenty of options to choose from to find the best one, matching all your requirements. Renting a house in eastern Pattaya is great for the family living.
Few more words about the infrastructure.
There are a lot of residents in eastern Pattaya, and this is perhaps the main factor that influences the development of infrastructure. One more time, we recommend you to get your own vehicle, because public transport unfortunately is not the case when we are talking about East Pattaya.

One more time we will outline the specifics of renting a house in East Pattaya:
Well-developed infrastructure

Almost no tourists in this area

Great to place to rent a budget house or any other type of house for less money than in the city

Necessity to rent or buy your own vehicle since you can't reach downtown by your own, and there's no public transport here
Now let's look through the East Pattaya area for details.
Renting house in East Pattaya different areas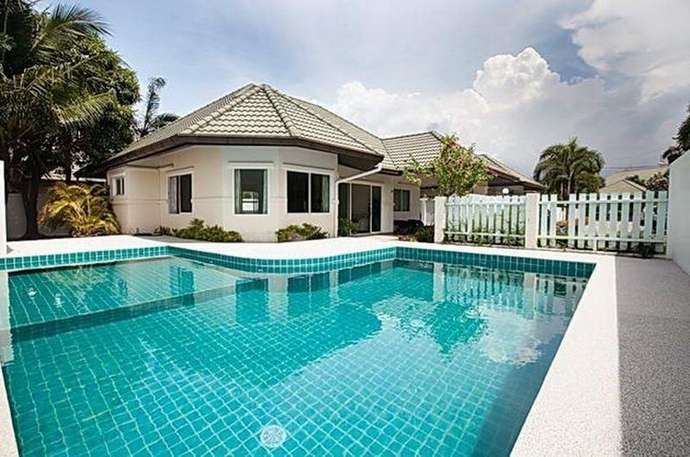 Renting a house in Thailand in the eastern Pattaya is a great choice. There are two main areas to rent a good house in this location: the soi Siam Country Club, which is a little bit north of Pattaya downtown, and soi Khao Noi along with soi Khao Talo, respectively, located south of Pattaya downtown.
We would like to notice that we do not consider only the villages located along these streets, but also adjacent small streets (sois), and this is really a large area to find the right house for you.
Huai Yai can also be referred to the eastern Pattaya, but we decided to give information about this district in a separate article since administratively Huay Yai doesn't really belong to Pattaya.
Rent house on soi Siam Country Club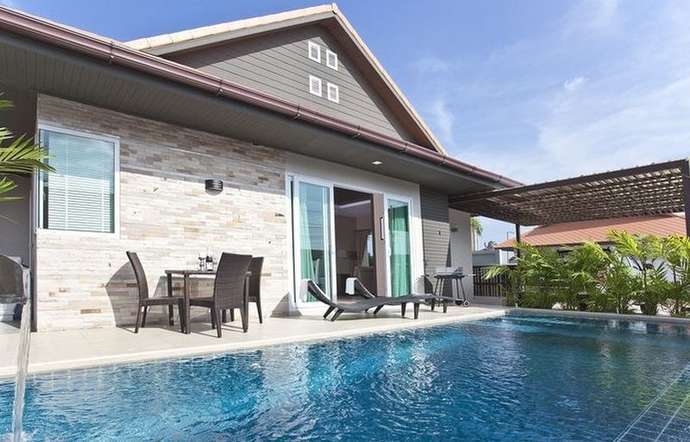 This area starts at soi Pornprapanimit (the official name of the street) and stretches farther east for 7 km. Soi Siam Country Club ends in the area of Mabprachan Lake, which is the edge point. There are more villages further east, but that's quite far away already, and probably the distance to the downtown won't be satisfying for the most house seekers.
The beginning of the soi Siam Country Club doesn't make any particular interest: there are several villages here, but all houses in them are mostly Thai-style, there are a lot of very cheap townhouses, and there is a Muslim community.
The area you should start from is the local market, which is two kilometers from Sukhumvit along the main road. The only unpleasant moment that should be taken into account is the roadworks. The 1-1.5 km long section of it under renovation at the time of writing. Maintenance works have been undertaken for a long time, and the way the local authorities did a detour does not cause anything but irritation.
The rest of the area, which stretched from the market to the Mabprachan Lake, is the most interesting for us: there are many villages with good and comfortable houses, most of them featuring modern exteriors and interiors. There are plenty to choose from, and most of the houses are in middle price range.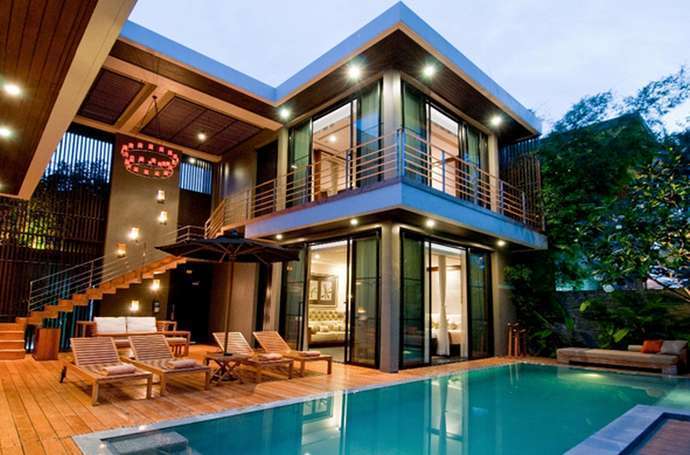 Features of renting house at soi Siam Country Club
Here you can rent a great house in a high and middle price range

Well-developed infrastructure: except generic stores and cafes, you can find English pubs and Italian restaurants in this area

There are few kindergartens and schools in this area

From our point of view, if you are going to rent house here, own vehicle is more than necessary
Rent house at soi Khao Noi or Soi Khao Talo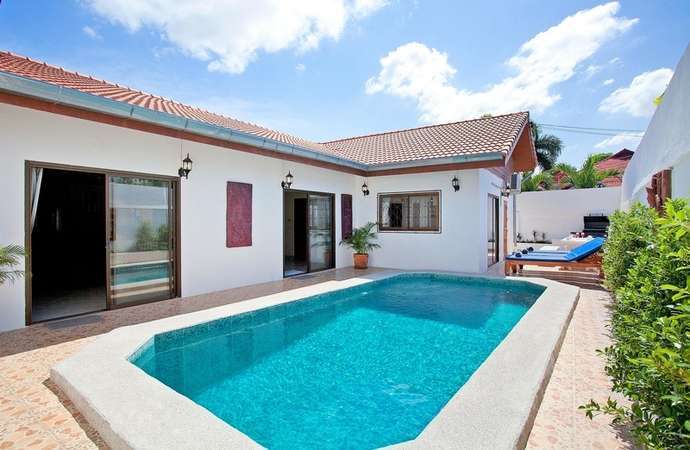 East Pattaya is actually a number one choice for those who are looking for a budget long-term house rentals in Pattaya.
What's the difference between soi Khao Noi and soi Khao Talo are connected by adjoining streets, and therefore it will be more reasonable to consider them as one common area.
Soi Siam Country Club from soi Khao Noi and Soi Khao Talo: if soi Siam Country Club is a kind of suburban Pratumnak, with a large number of expats living there, a lot of infrastructures targeted specifically for them, soi Khao Noi and Soi Khao Talo is like suburban Jomtien. There are many people residing here, both local and expats, villages sometimes reach huge sizes, merging with each other. Here you probably will not find such a luxury features as at Siam Country Club Village, like stables, theme parks, lakes and own golf courses.
However, here you can find really budget houses in Thai style or more modern European style if you consider the area bit behind Soi Khao Talo. These houses will be more expensive.
Budget options, most likely, will not have a private pool, but there is no need to worry - almost in each village, there is a common pool.
Well, if you want more privacy, then you need to increase the budget. It is simple.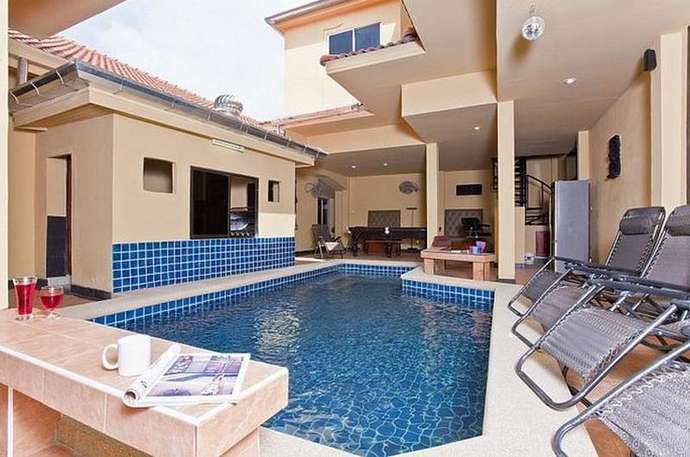 Few words about living in this area: it will be easier to get to the central part of the city from here, than from soi Siam Country Club; here you will find a lot of different shops, cafes, restaurants, pubs. And if you want to relax in a pleasant atmosphere, then welcome to the local bars - you do not even need to go to Walking Street.
Featuring of renting house at soi Khao Noi

и

Soi Khao Talo
Probably the best place to rent the budget house for the long-term

Easy access to the downtown

Well-developed infrastructure
House for rent in East Pattaya