Tulip Group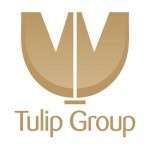 Tulip Group was founded in 2002 and has become one of the most active developers, constructing luxury condominiums, both in Bangkok and Pattaya.
The parallel experience in the construction and further hotels and residents management, will let allresidents of Tulip Group condominiums enjoy the 5 star service.
Currently, almost all four companys projects are in the final stages of construction. Another few are preparing to be released soon.