Houses in Pattaya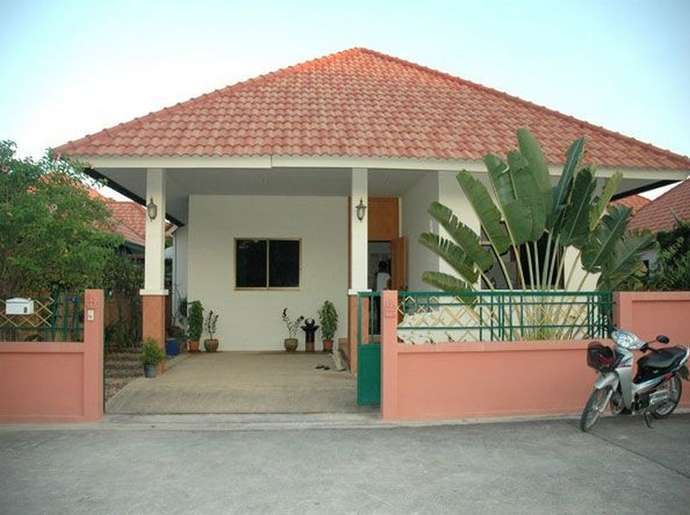 Let us arrange that we imply houses in Pattaya as the budget options of residential attached buildings, normally with its' own land plot and usually the absence of its' own facilities like swimming pool for example. Of course, this separation is quite conditional, but if you are looking for something more interesting, like the villa in Pattaya, we have prepared the additional article for you.
Houses in Pattaya can be separated into two big categories: houses between beach line and Sukhumvit (the main Pattaya area), and all the area from Sukhumvit to the East (East Pattaya). Location causes a big difference in house exteriors and layouts between those two categories.
It is easy to notice when looking at Google photos maps.

This is the standard village in the area between Sukhumvit and beach line.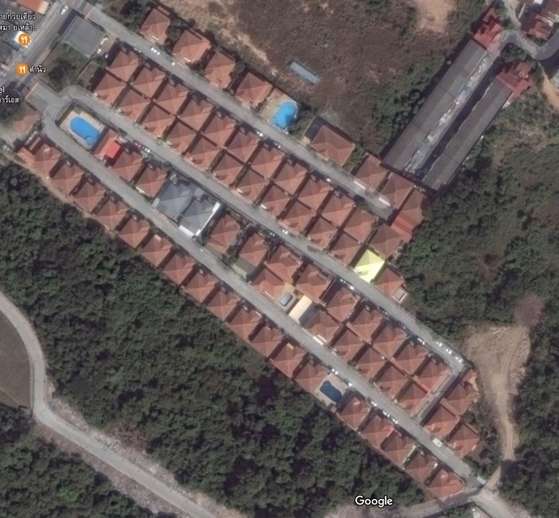 As you can see the high land price influenced the land plots size. Since the beach is in the walking proximity, the developer decided not to plan private swimming pool as the standard facility in each house. Therefore, there are two communal swimming pools for all the residents.

And here is the village in 10 km from the beach line in East Pattaya. No comments.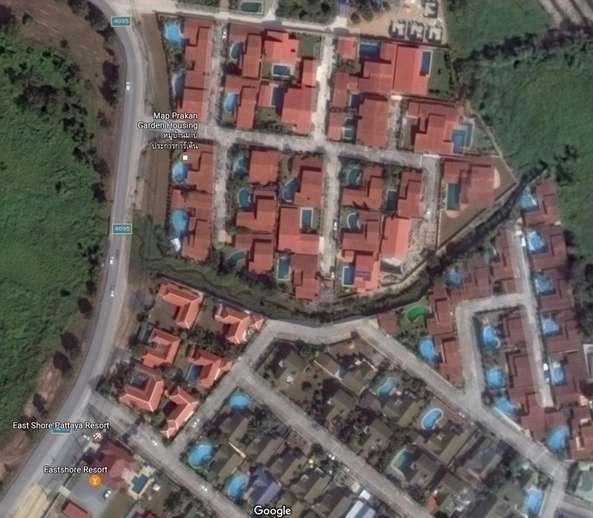 Here is another village in 17 km from the beach line. Amount of land plot amazes, right?

There are not too many house villages from the beach line in Pattaya – around 20-30.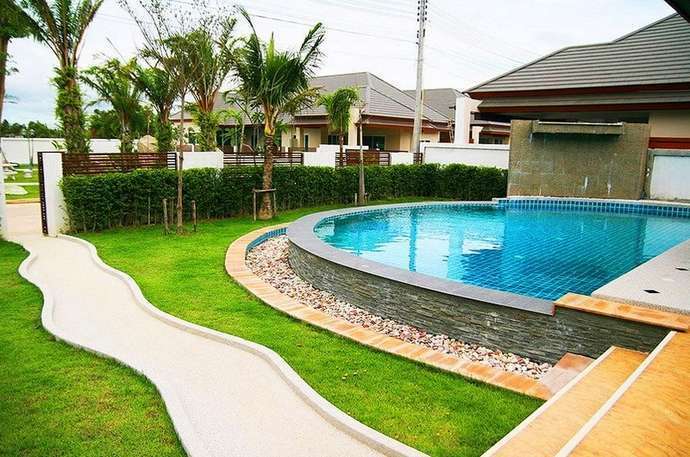 Since the land price in the main city area is quite high, house's land plots are humble. In average 400-800 sq.m. Private swimming pool is very rare case. Usually, there are communal swimming pools in such villages.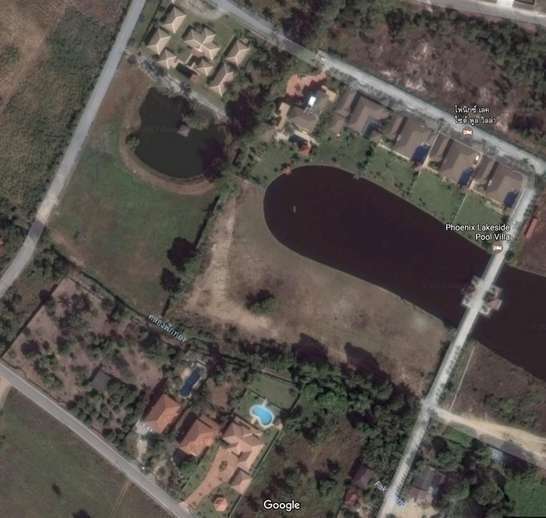 Of course, there are exceptions, but these can be referred as exclusive property, with the price around 700,000+ USD.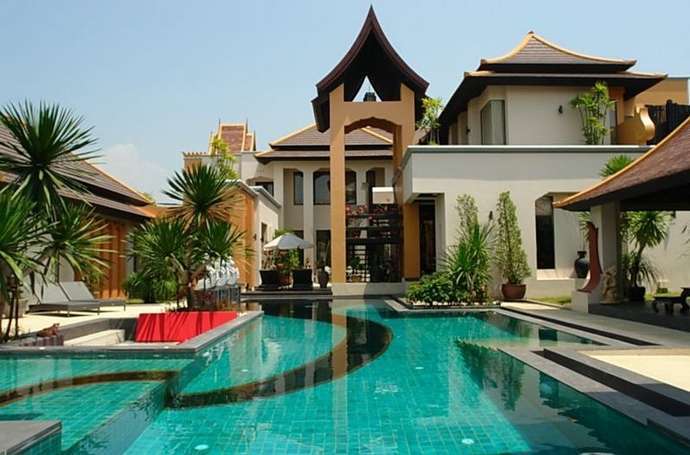 Beachfront houses in Pattaya.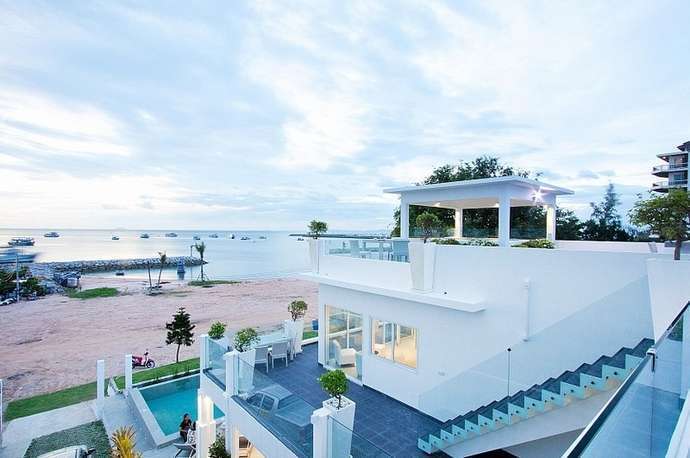 As we mentioned earlier houses within the city area are quite expensive. An even here there is a difference between houses near the beach and houses with direct beach access. The main difference is the price. Moreover, of course, village with exclusive houses are better maintained.
East Pattaya is the huge area with more than 200 villages of different sizes: from 10-20 houses to 500 houses in a single village.

Affordable land price allows making any type of house, concerning your preferences and budget. Here you can find 8 bedroom mansions with Olympic size swimming pool built on a huge land plot, neighboring with small but cozy family houses.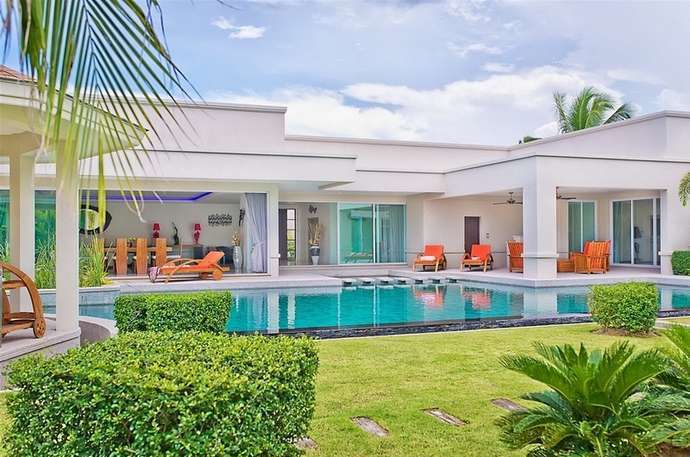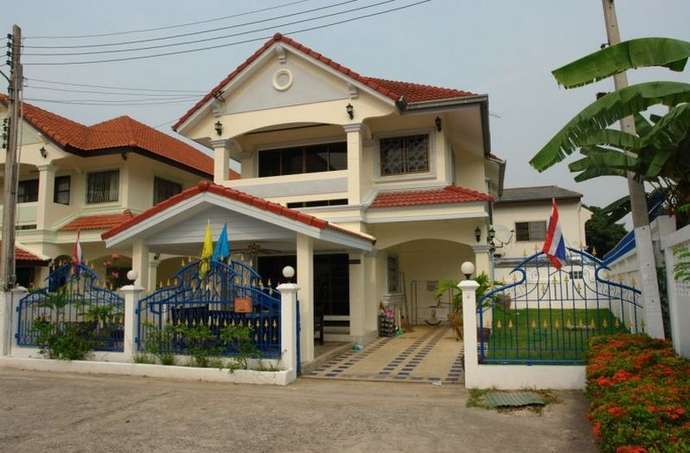 Most of the foreigners living in East Pattaya are people of retirement age, which brings this district its' own specifics.
Keep in mind that living in East Pattaya implies getting your own vehicle. In case you don't want to get used to the specifics of the Thai traffic you can always use Taxi or Grab taxi application.
Soi

Country Rd

area

Huai-Yai

area

Ph

o

enix/Silverlake

area

Baan Dusit Pattaya Lake