Buy business in Pattaya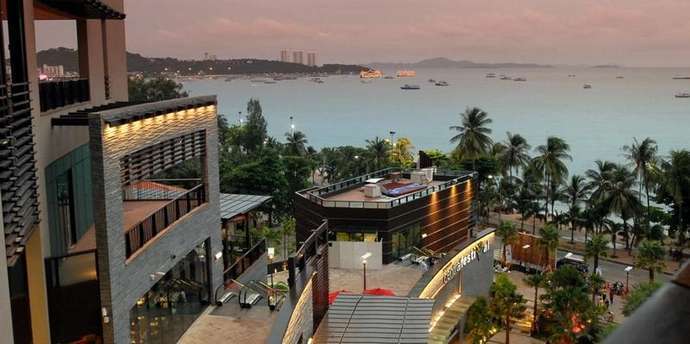 Business in Pattaya is quite specific and complex matter of discussion than it seems at the first glance.
Let us classify the main business options in Pattaya, and then explain difficulties that you might face while running each of them.
All businesses are basically divided into two categories:
Tourist-oriented

Non-tourist oriented
Tourist-oriented businesses


Guesthouses, hotels, massage parlors, restaurants. These are the very first options many "entrepreneurs" get in their mind when coming to Pattaya for the first time.
With all simplicity of running the business, it makes the basis actually more complicated.
There is no sanitary-epidemic station, hungry for the under table money fire security and tax inspectors. This might look like business heaven, but it's not exclusive.

Let's take a look at the example of what happens with Russian tourist-oriented business in Pattaya, considering such simple starting conditions of opening your own business.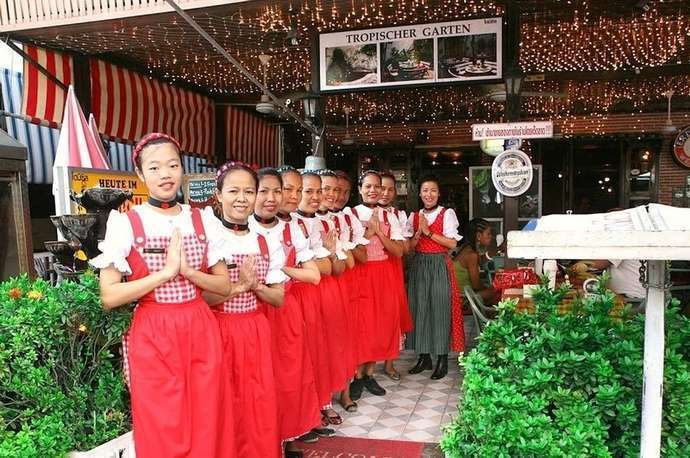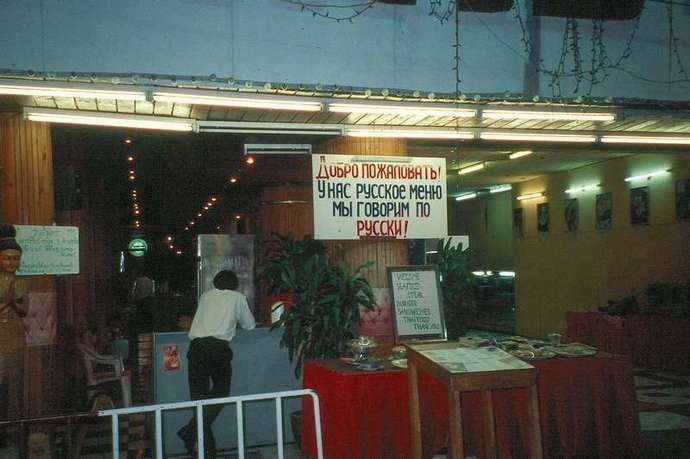 How about 9 restaurants of Russian cuisine on a single street? Yep, sounds like a straightforward collapse. Most of the restaurants are opening before the very beginning of the high season. Renovation of the premise, advertisement, and restaurant interior takes all free time until the opening.
Then you start to realize that there is no way you can hire foreign chef legally (there are very few people who care about specifics of running the business in Thailand). Otherwise, immigration police will visit you shortly for the official conversation.
Thai chef is good, but not with cooking Russian cuisine. The menu is adjusted to the capabilities of Thai chef, hoping that he will not spoil frozen "pelmeni".
In result, we have 9 restaurants with the identical menu within 50 meters on the same street. And what is the main tool in competition in this case? That's right – price damping. In the end, all this competition grows into the survival race. Most restaurants work during the high season and by the end close down or be resold to the new happy owner. Restaurants cycle in nature itself.
Are there any exceptions? Well, restaurants of Georgian, Armenian cuisine had been working for years… and still closed down. However, the guesthouse restaurant is a different thing, since this combination can work out very well.
Tourist flow season and very short contact with the potential customer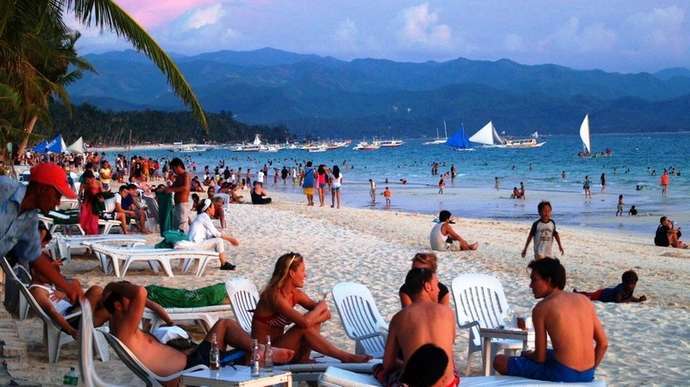 Because of the varying tourist flow depending on the season, it is very difficult to have a solid staff. From October until February you will need 3 chefs and 5 waiters. The rest of the time 1 chef, 2 waiters. Regular staff resigns won't bring you up in potential staff's eyes.
Because of very short contact with the potential customer, another question is "how to reach these potential customers within 2 weeks?".
The short time of contact forces you to make aggressive advertisement; therefore, expenses to get each potential customer is getting higher. For example, the profit into each jewelry item gives you an opportunity to spam whole city and TV cast with your ads, but burgers and fish&chips are completely different thing.

The most efficient option was to open the business where tourist is accommodated. Which, again, brings us to the 9 restaurants on the single street. Cycle repeats.
In our opinion, most tourist-oriented restaurants are doomed.
Guesthouses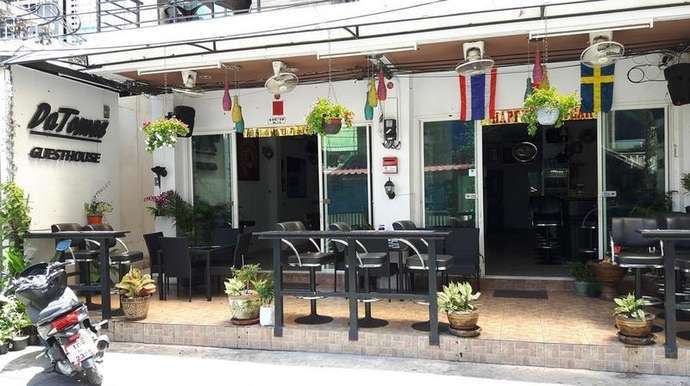 The guesthouse is the private mini-hotel. Quite demanded type of property in Thailand. Normally apartments in condominiums are rented out monthly. There are condominiums (like View Talay 1-8) where the owners rent out 50-60% of apartments to the tenants. Before the normal rental period was 2-3 months.
The guesthouse is more cozy accommodation option, with the restaurant downstairs. Good business option, especially if you have a connection with a tourist agency.

How does guesthouse work?
Average price, when buying guesthouse, is comprised by the amount of apartments/rooms in it – about 2.000.000 Baht each.
If you rent guesthouse, the price is comprised by the amount of apartments/rooms in it – 10,000 Baht each room.
Less distance to the sea and good interiors – the price will get higher.
More distance to the sea, generic interiors – the price will get lower.
Now about profit.
Normal rate is 700 Baht per night or 1,200 Baht during high season. The average price will be 1,000 Baht.
With 50% occupancy rate, we will get 15,000 Baht for each room. 10,000 Baht from each room will be paid as the rental to the owner. With 20 rooms you will get about 100,000 Baht income, and then pay salaries to the staff.
So what's the whole point of the business, you might say?
Restaurant on the ground floor, with the right organization, is the key to generate a good profit.
And now imagine if you can manage to increase the average rate to 1,500 Baht per night, and assure nearly 100% occupation rate (which can be done with accurate web ads and friendly tourist agency) you can get about 30,000 Baht profit from each room, which starts to sound good.
Most of the guesthouse businesses try to reach this kind of routine.
Non-tourist oriented businesses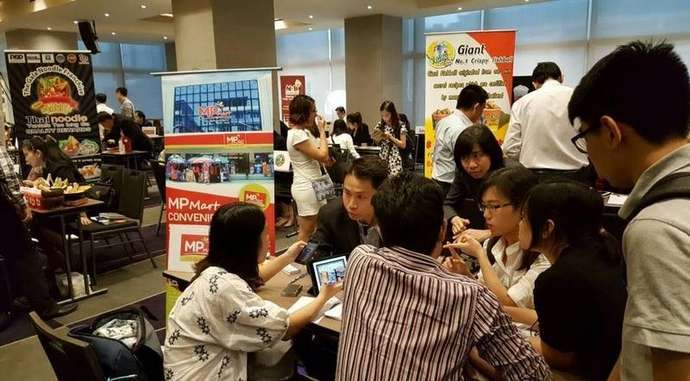 Export/import, manufacturing, businesses oriented on the local consumer.
As it shows, if you can provide the good or service demanded by the local (Thai) customers, you can get rich fast. The challenge is marketing and productivity of the business.
Common problem for all businesses in Pattaya


One problem that you will need to resolve almost all the time is staff. No pension support and no links to the employer.
Just imagine that salary will not be the very first thing that interests employee. And just in 120 km from Pattaya, there is a Bangkok, where people won't be surprised with 2-3 k USD salaries. Therefore, motivation methods should be found carefully.