Condominiums in North Pattaya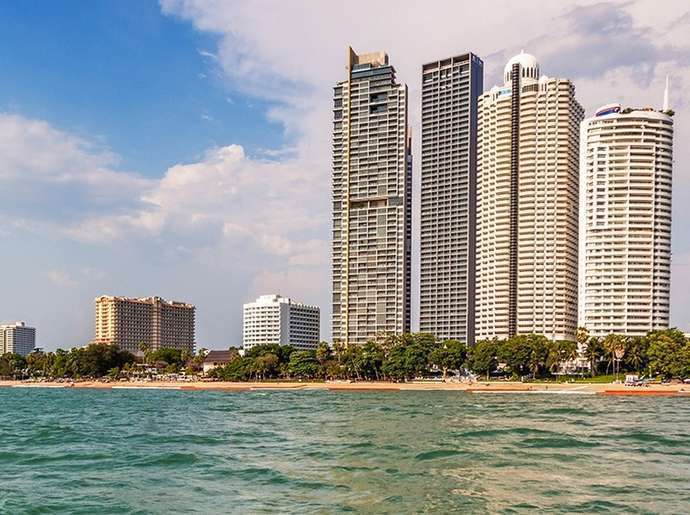 Condominiums in North Pattaya are definitely worth of paying close attention to, since their quite specific place on Pattaya's real estate market.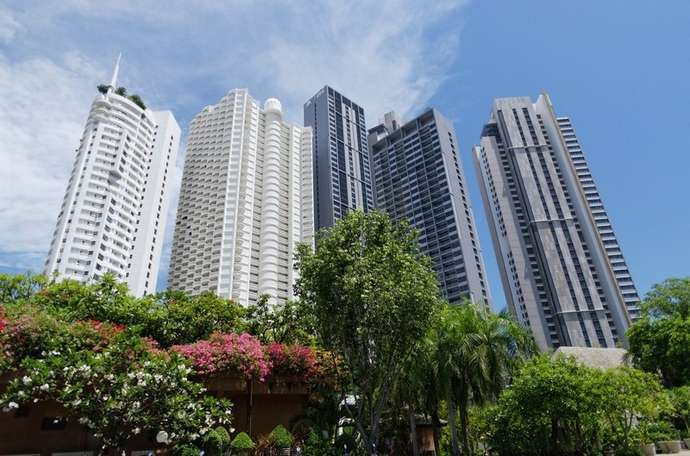 As we mentioned earlier the main feature of North Pattaya is well-developed infrastructure. The Pattaya development, as one of the major resort cities in Thailand, has started exactly here. All the biggest and most popular hotels in Pattaya were built here about 15-20 years ago. Condominiums have followed them shortly. There is nothing surprising that all developers were interested in beachfront construction first. Since the land price was originally high in this area all developments were mostly high-rise condominiums.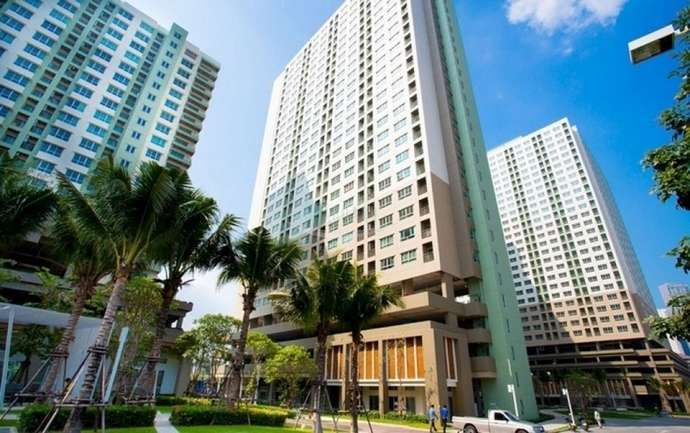 What is the situation now: the hotels and mostly high-rise condominiums densely occupy all beachfront area, which caused the further development of the second line.
It's quite obvious that if you have 30 story condominiums at beachfront you need to build 50-60 story behind it on the second line. At the moment 50-60 story buildings are not the suitable format of development for the current market. Therefore, developers make budget low-rise condominiums on the second line instead.
The difference between more budget condos and high-rise is the absence of these small details. High-rise condominiums offer hotel level service, restaurants, rooftop swimming pools, meeting rooms, fitness, and panoramic sea views.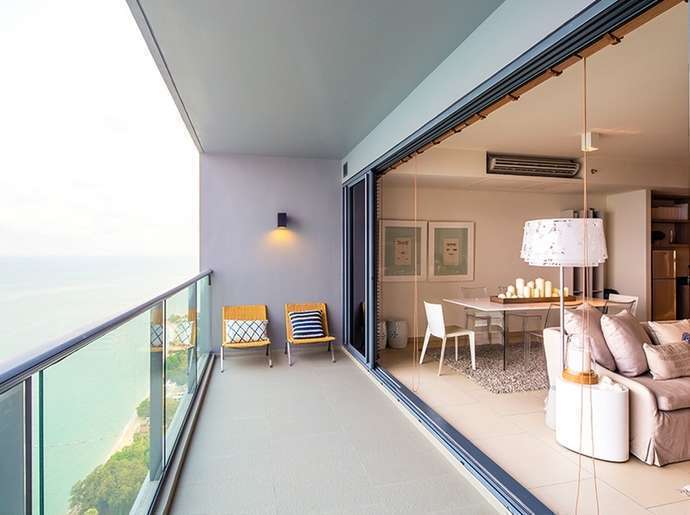 Nearly all projects in North Pattaya have one common detail: apartments' interiors and layouts are aiming the long-term residence purpose. In a lot of condos, you will find studios with living space of 40 sq.m. or 1 bedrooms with living space of 50-60 sq.m.
Second notable detail is architectural and the exterior difference between condominiums – some of them have 15-20 years of in operation term difference. You can find "classic" style condo, with spacious balconies and columns next to the modern style condo, made of "concrete and glass".
It might look weird from the aesthetic point of view but that is true. Despite solid in operation period, older condos are well maintained and each has its' own extra details.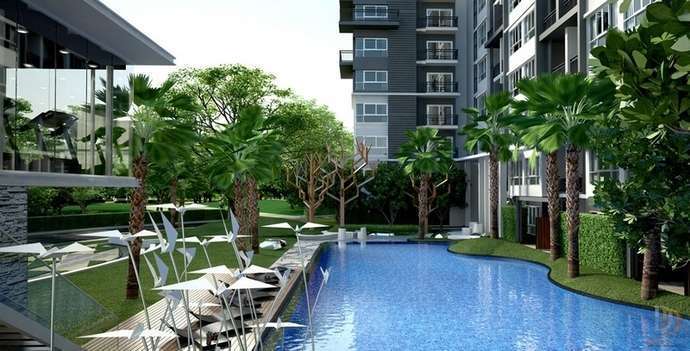 If you are looking for the condominiums in Pattaya, don't get past the North Pattaya.
Top condominiums in North Pattaya