Condominiums on Jomtien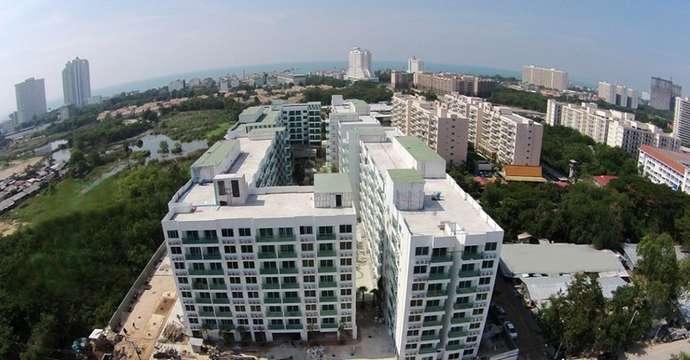 Jomtien condominiums have solid state on Pattaya real estate market.
They are very attractive to family buyers and tenants, and there are few reasons for that.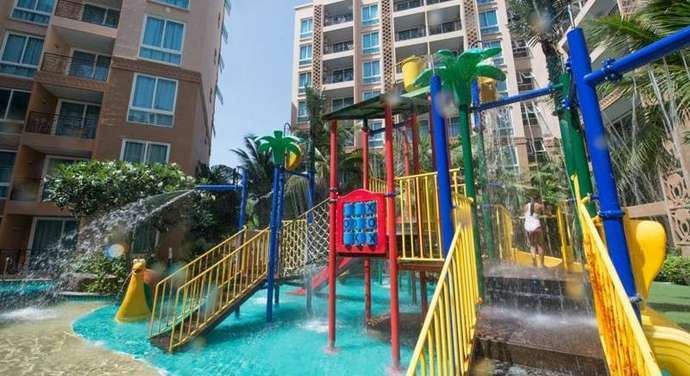 Jomtien mass development has started 5-6 years ago, and considering the district's size and amount of free land plots, the development expenses are less than in other locations.
It caused the boom of development of resort type condos with large swimming pools and wide list of facilities. Considering the high demand for apartments in this type of projects, Jomtien is becoming more and more popular.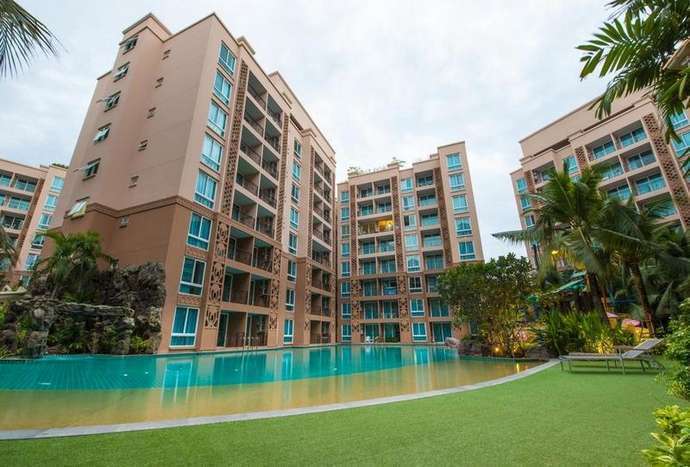 Jomtien is a great alternative to the downtown, showing that Pattaya can be cozy family resort as well.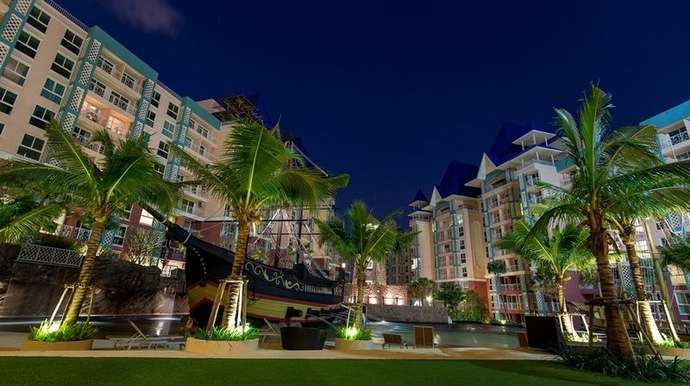 Jomtien develops rapidly. Almost all developers in Pattaya had introduced their projects here. In 2010 Park Lane became the first condominium with huge 2000 sq.m. swimming pool. The latest projects have even bigger pools, children playgrounds, water slides, artificial beaches, and eventide.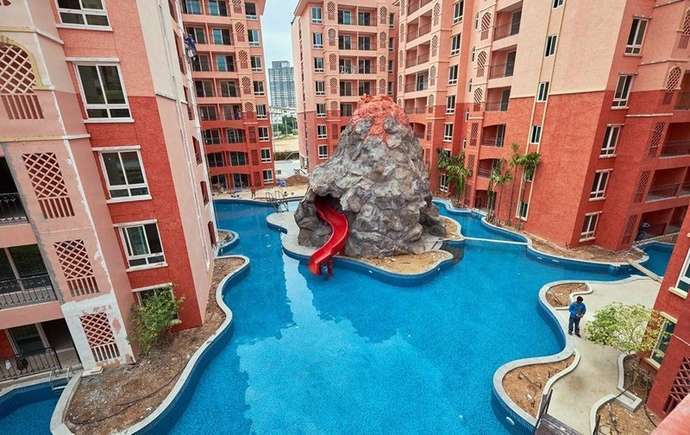 There are a lot of family attractions in Jomtien and nearby areas, for example, Cartoon Network and Ramayana water parks, which will amaze both kids and adults, dolphin show, Mimosa plaza and of course Pattaya Park, where you can enjoy breathtaking panoramic views on Pattaya.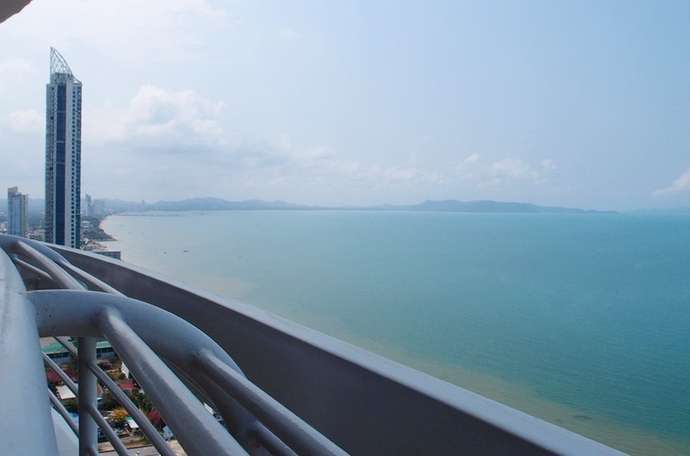 On the other hand, if you are looking for the piece of Pattaya adult entertainment activity then Jomtien is probably not the best choice.
However, Jomtien easily covers all family holiday purposes, especially with one of the best beaches in Pattaya located exactly here.
Of course, you will find that beaches on the nearby islands are even better, but walking proximity is definitely not the thing when we are talking about the Koh Larn and Koh Samet.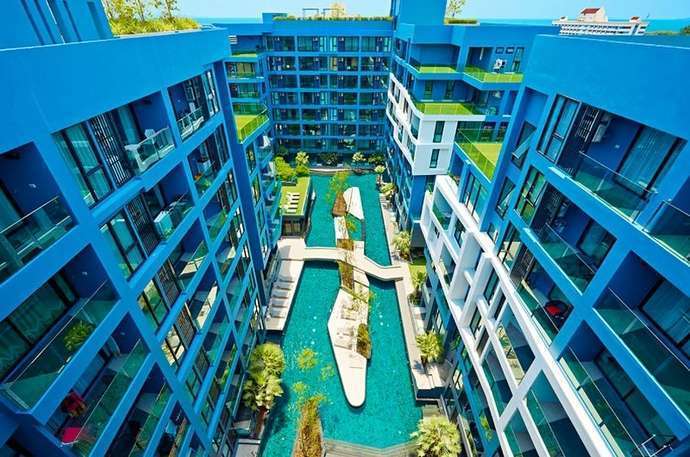 It is notable that Jomtien shopping infrastructure still cannot compete with downtown. So far, there is still no single shopping mall, but according to the rumors, it is only matter of few years, and it is not surprising considering how fast Jomtien becomes popular.
In case of appearance of a new shopping mall, Jomtien will become an even more comfortable district with all necessary infrastructure for any type of tourists or residents.
Therefore, Jomtien condominiums are definitely worth of paying attention.
Top condominiums in Jomtien