Amount of foreign tourists increased to 12 mln.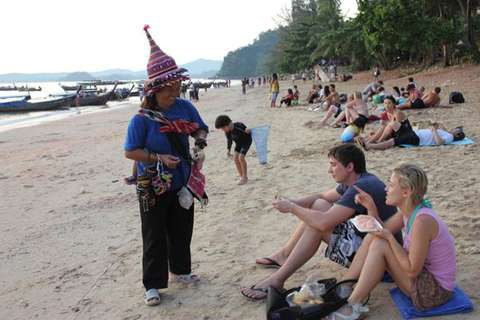 The Ministry of Tourism and Sports of Thailand reported that in the period from January to May of current year, the kingdom was visited by over 12 million. foreign tourists.
Comparing the figures with the same period of 2014, during which Bangkok was gripped by revolutionary unrest, the number of foreign tourists increased by 24.7%.
Leading point belongs to Chinese tourists - 3.3 million.
Keep a list of Malaysians - 1.4 million, Japanese - 575.186 as well as tourists from South Korea and Laos - 546.520 and 459.225.
Since January 2015, the capital of Thailand have become the most popular tourist destination. The further leaders are Nakhon Ratchasima, Phuket and Chon Buri.
The real surprise was the northeastern province Buri Ram, which showed the highest revenue from tourism among others - 3.7 billion baht. It is followed by Nakhon Si Thammarat, Trat, Trang, and Chumphon.