Laguna Beach Resort 2 investor promotion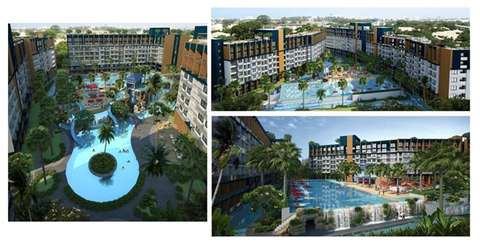 Following the success in sales of the remaining units in our two finished developments on Pratumnak (Laguna Bay 2 and Water Park), Heights Holdings proud to announce a brand new Exclusive Investor Promotion at Laguna Beach Resort 2.
After receiving lots of overwhelmingly positive feedbacks from the Buyers and the Agents and, of course, achieving high volume of sales company made decision to benefit one more project with similar promotion. It's exclusive to our other complex projects with 3 or more buildings.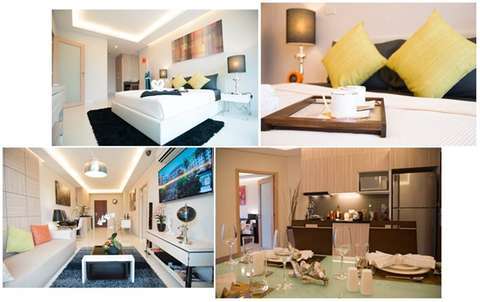 The promotion itself comprises a good range of furnished studio and 1 bedroom options including premium pool side units available on a first-come-first-served basis.
NO FOREIGN QUOTA AVAILABLE. All units to be sold under Thai (company) ownership.
EXTENDED PAYMENT TERMS:
50,000 baht Reservation Fee per Unit
30% (minus Reservation Fee already paid) on contract after 10 days
20% 1st May 2016
Then MOVE IN on handover expected end-June 2016
Remaining 50% balance payable in quarterly installments over the following 24 months, INTEREST FREE!
SPECIAL DISCOUNTED PRICES:
Studio Options
Fully furnished city side units, 24 sqm – 1,236,000 baht (51,500 baht per sqm) available up to the 5th floor
Fully furnished pool side units, 24 sqm – 1,560,000 baht (65,000 baht per sqm) available up to the 6th floor
1 Bedroom Options
Fully furnished city side units, 36 sqm – 1,854,000 baht (51,500 baht per sqm) available up to the 6th floor
Fully furnished pool side units, 36 sqm – 2,340,000 baht (65,000 baht per sqm) available up to the 8th floor
Fully furnished pool side units, 39 sqm – 2,535,000 baht (65,000 baht per sqm) available up to the 8th floor
Fully furnished pool side units, 48.5 sqm – 3,152,500 baht (65,000 baht per sqm) available up to the 8th floor
Fully furnished city side units, 58 sqm – 2,987,000 baht (51,500 baht per sqm) available up to the 6th floor
Fully furnished city side units, 64.5 sqm – 3,321,750 baht (51,500 baht per sqm) available up to the 6th floor
*Complimentary furniture package with every apartment*


ADDITIONAL PROJECT INFORMATION:
Key features:
4-Building resort condominium with 1,100 apartments
Location – at the corner of Thepprasit Soi 9 & Thepprasit Soi 17, Jomtien, South Pattaya
Less than 2km from Pattaya City Center
Just 700m from Jomtien Beach
Land size of over 13,000 Sqm
Over 5,000 sqm pool & recreational area with distances of up to 75m between buildings
First-class facilities & amenities:
Lagoon canal-pool running through the entire development
Official Olympic-sized swimming pool
Additional tropical pools with landscaped islands, waterfalls, caves, Jacuzzi zones and two water slides
Coconut artificial beach area served by a pool bar
In-house Spa pavilion adorned with various water features
Lush landscaping
Full commercial area
Fully equipped fitness and gymnasium suite with spa & sauna facilities
Hotel-style drop-off area with water fountain
Underground parking
24-Hour security, manned & monitored, with CCTV