Multi visas for the foreign tourists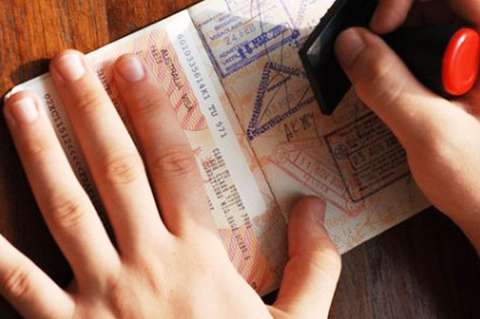 Thailand is moving to grant multiple-entry visas to all visitors from any country in a bid to boost tourism and drive the economy.
Tourism Minister Kobkarn Wattanavrangkul said yesterday that Prime Minister Prayut Chan-o-cha has given the green light to the proposal, which is expected to go into effect within 60 days after receiving Cabinet approval.
Currently, citizens of 30-40 countries can enter the Kingdom without a visa, but some other nationals are required pay about Bt1,000 to get a single-entry, 30-day visa.
Kobkarn said the new visa would allow holders to come into the country more than once, which is similar to what is applied by many other countries. The government plans to charge Bt5,000 for the six-month visa.
Tourism is the only industry that has continued growing in recent years while others are still suffering from the global economic slowdown.
Thailand is shooting for 28 million foreign travellers this year. Domestic and inbound tourism are expected to generate Bt2.2 trillion in revenue, or about 10 per cent of gross national product.
Last month saw 2.6 million arrivals, improving by 37 per cent from same month last year. China and Malaysia were the top source markets.