The project's infrastructure will include 24-hours reception, private parking, swimming pools, restaurants, bars, shops.
The project consists of 4 buildings - A, B, C и D. Total amount of apartments - 125.
Following project is very popular among investors. This is unique option to purchase apartments on the picturesque island, and decrease the overall price due to 10% p.a. rental guarantee.
12 apartments were sold during first day of sales.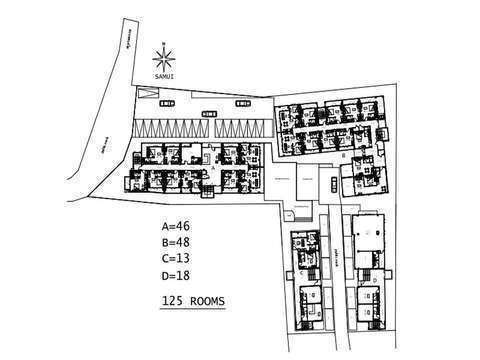 Ownership type - 90 years leasehold.
Price starts from 2,835,000 Baht (80,425 USD) for studio with living space of 31,5 sq.m. in building B.
More detailed information on the price you can find in price lists:
Please call us.
This is ideal offer for those who were dreaming about apartments on the island. Invest, return part of the purchase price or fully regain it with 10% rental guarantee payments, and after move-in your apartments.