Airport Bangkok is 10 years old from now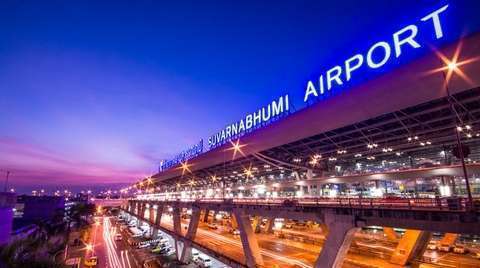 The largest in Southeast Asia, Suvarnabhumi Airport is 10 years old. Jubilee Thais noted the new program of the airport, which began operating this summer. Suvarnabhumi bandwidth increase from 40 to 60 million passengers per year, will be expanded and the area of the terminal will increase the number of runways, according Pattaya Now.

Air gates opened September 28, 2006. Originally, they were to be the only ones in Bangkok, completely replacing the old Don Muang airport terminal. But experience has shown that one airport to the capital of Thailand is small and partially released from Suvarnabhumi flights, low-cost airlines companies by bringing them into the usual place.