Thailand Opens New Airport Terminal To Ease Congestion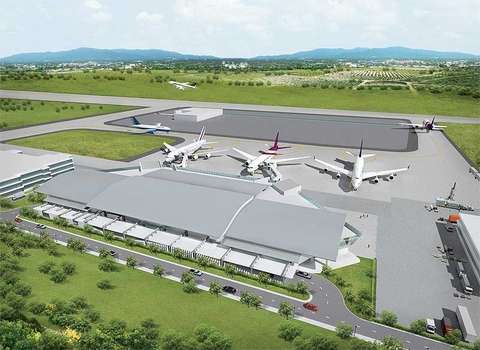 Thailand opened a new terminal at a Vietnam War-era airport on Tuesday, in an effort to ease congestion at Bangkok's two main airports.
The new terminal at U-Tapao International Airport, 173 kilometres east of Bangkok, will be able to handle 3 million passengers per year, according to Airports of Thailand (AOT).
The opening aims to ease congestion at Bangkok's Don Muang and Suvarnabhumi airports, which an internal audit found to be operating beyond their intended capacity, AOT said.
Don Muang handled 21.5 million passengers in 2014, far exceeding its recommended capacity of 16.5 million. Suvarnabhumi, which has a recommended capacity of 45 million passengers, served 46.4 million passengers in 2014.
U-Tapao currently handles approximately 800,000 passengers per year, with most arriving on charter flights from Russia and China, AOT said.
The resort town of Pattaya is 40 kilometres away and is popular with tourists from those two nations.
U-Tapao airport was extended and modernised for the US Air Force during the Vietnam War.
B-52s bombers based at U-tapao joined major campaigns including the illegal bombing of Cambodia and Laos.