Seafood festival on Pattaya Beach road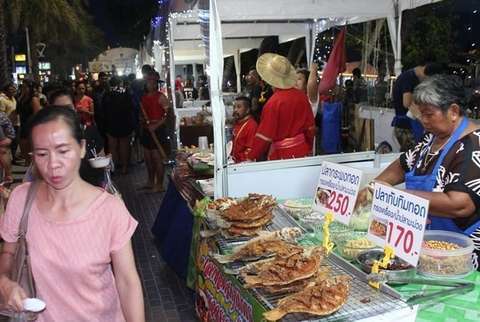 Pattaya tourists and locals have visited the real feast where you could try the most delicious seafood and of course listen to some rocky live Thai music - essential part of such events.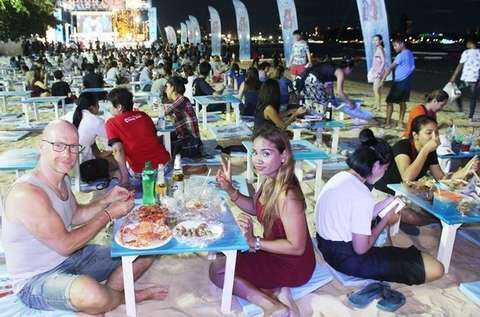 Chonburi provincial administration represented by Pakarathorn Thiencha, Pattaya authorities and local business leaders had been holding the seafood festival from 5th till 7th May, aiming to boost tourism during the low season.

Over 200 boots with fresh and affordable seafod were thronged by tourists and locals. Now it can be fairly said that even 1,500 seats were not enough to place all those who wanted to enjoy variety of dishes right on the spot.

Visitors could also enjoy live music performed by Bangkok bands.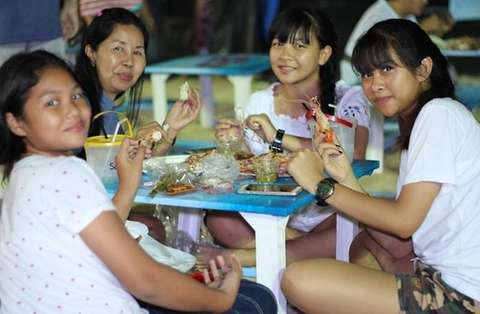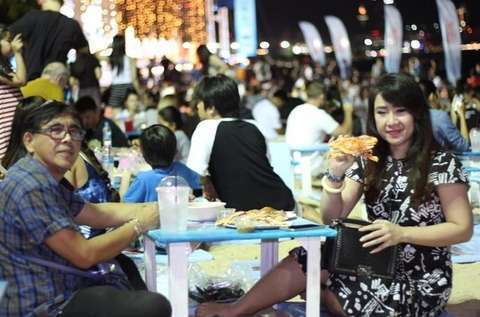 All sales were quite strictly regulated by the local authorities, who were confronting the hawkers, trying to ply their trade on public area during the festival without the according permits. The violators were fined 2,000 Baht.

It's worth of mentioning that there were lot of Chinese tourists among visitors, who decided to cancel their Koh Larn plans and enjoy some really tasty seafood instead.