Pattaya celebrates Visakha Bucha


At this day buddhists all over the world celebrates the birth, death and enlightment of Buddha - one of the most important holidays in Thailand, Visakha Bucha Day.

The worshipers perform Wien Thein, walking three times around the temple, remembering about three gems of Buddhism: Buddha, Dharma and Sangha.

Religious ceremonies start early in the morning and take place even at the night time in Pattaya, Satthahip and Chonburi temples. Food and drinks were offered to the monks, who have taunted and prayed during the ceremonies.

Chaimongkol temple has hosted the big traditional fairy and new Buddha statue.

Though the way the celebration is performed differs from temple to temple, the main goal of the holiday is Buddha's reachings about the value and preciousness of the life. Everyone should continue to do rightneouss things, as the only way to reach enlightment.

In Satthahip 4,000 navy crew and conscripts are meditating in Royal Navy Training Center.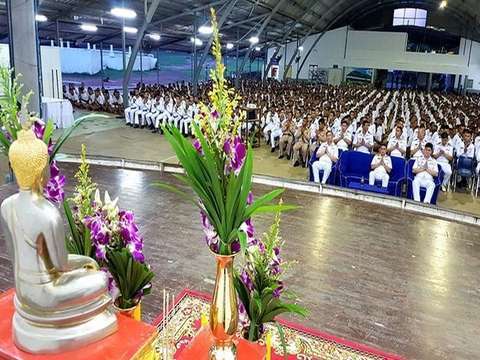 Visakha Bucha means the worship of the Buddha during the fullmoon of the sixth lunar month, which usually falls in May. This day marks three occasions at the same time: Buddha birth, his enlightment and ascension to Nirvana.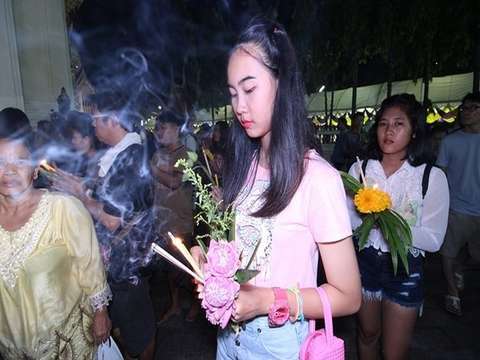 Visakha Bucha is one of three main holidays in Buddhist calendar and was mentioned by USESCO as "World Peace Day."

As always during this day all bars were closed in Pattaya, and alcohol sale was prohibited.