Bangkok was named the best street food city in the world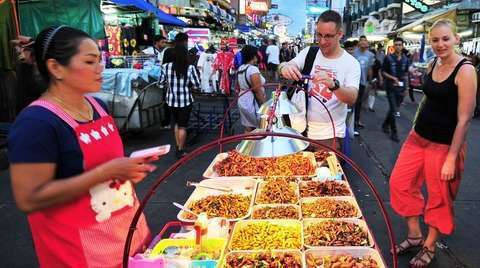 According to a survey of the famous American CNN TV channel , the capital of Thailand is the best place in the world to try street food. Bangkok pushed Tokyo in the ranking of best cities for street food.
The capital of Thailand surpassed the 22 cities in the world. As noted by CNN, it was possible, regardless of the time of day in Bangkok to find a delicious ready-made meals at a good price. They are particularly singled morning treat Nam Taohoo and dining pleasure Khaw Man Kai as a real favorite among Thais and tourists.
After Bangkok and Tokyo in the ranking are: Honolulu, Durban, New Orleans, Istanbul, Hong Kong, Paris, Cairo and Marrakech, transfers TTR Weekly.